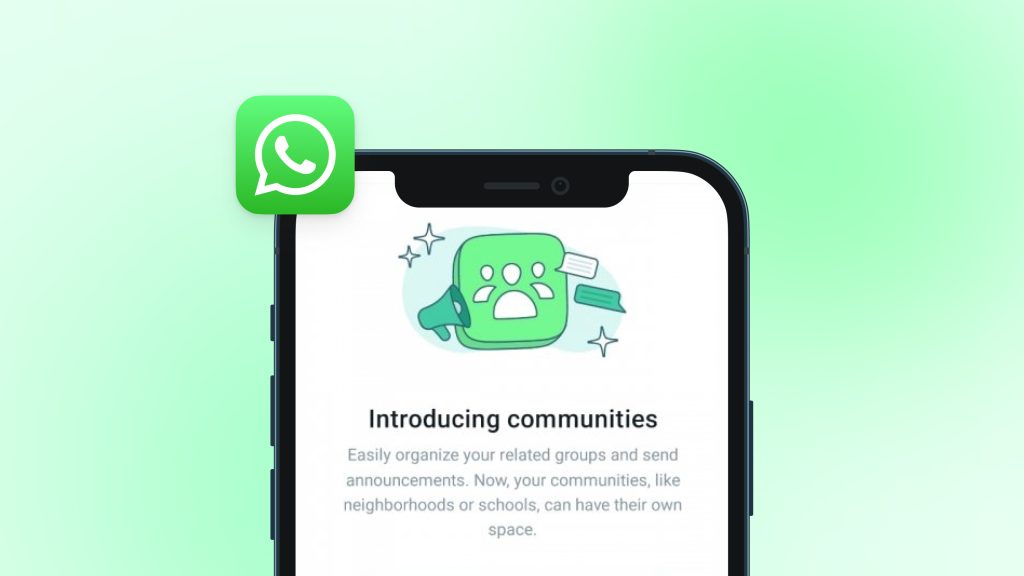 WhatsApp continues to roll out its latest feature worldwide, and it's a big update to bring everyone together! Communities is a new way to organize your WhatsApp groups and connect all sub-group members.
Here's everything you need to know about WhatsApp Communities and how to get started using the feature.
This article will cover: 
What are WhatsApp Communities?
WhatsApp Communities are a new way to organize your WhatsApp groups. You can think of Communities as a big group for your WhatsApp group chats. Whereas a group is a chat shared with multiple individuals, a Community can contain various groups and all sub-group members.
While this new WhatsApp feature is similar to the 'Groups' feature on the app, the new feature offers larger, more structured discussion groups for its users – it gives users the ability to organize and bring related groups together under one umbrella. 
WhatsApp Communities has started rolling on to users with iOS and Android devices, and it should be available to everyone in the coming months. 
WhatsApp is being used in over 180 countries by creators, entrepreneurs, and businesses to send communications to individuals and groups of people.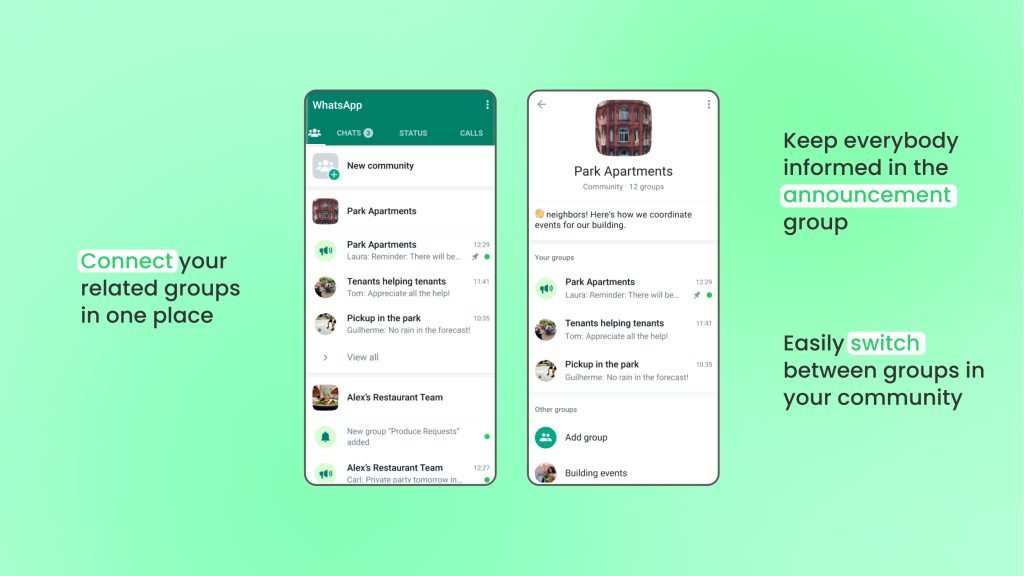 Image credits: WhatsApp
With the recent addition of WhatsApp Communities, WhatsApp users can build a centralized page to host a series of group chats – all in one convenient place. The new Community feature offers WhatsApp video, audio, and text chat – plus:
Larger file sharing
Emoji reactions
In-platform polls
Business catalog
Multiple admins
Option to archive chats
Send your live location to others
Invite by link or QR code
How is WhatsApp Communities different from WhatsApp groups?
WhatsApp's new Communities feature comes with a number of new features – features that will not be available for Groups.
The new features include:
Admin controls

Support for sub-groups

32-person voice and video calls

larger-file sharing (up to 2GB)

emoji reactions

polls, member limits, and more.
While WhatsApp group chats will max out at 256 participants, the new Communities features can take up to 1024 WhatsApp participants, and once you're part of a community, your phone number will be hidden and only available to the Community's admin(s).
Here is a table of differences between WhatsApp Communities and Groups.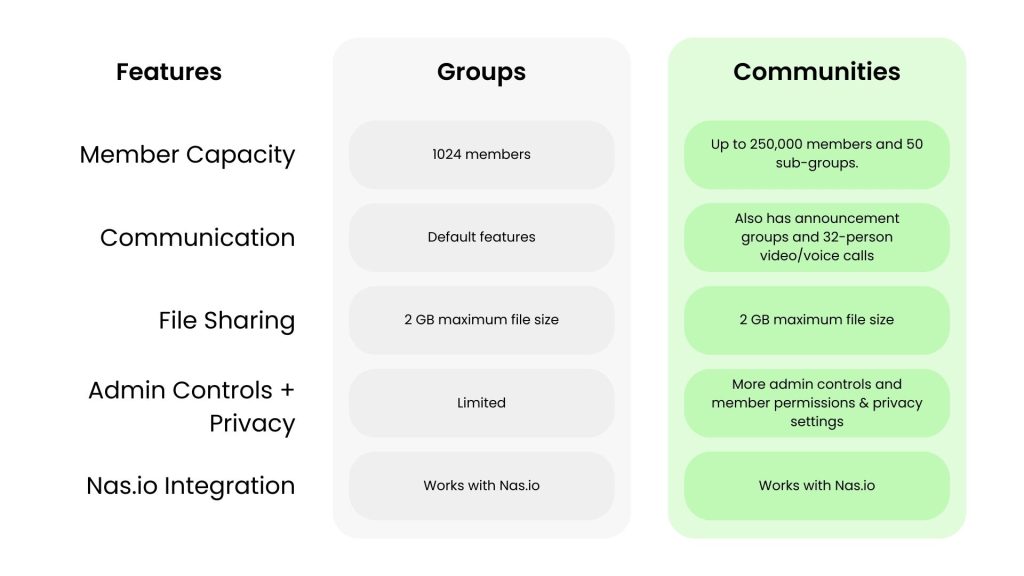 How to monetize a WhatsApp Community
WhatsApp is the most commonly used chat platform for hosting communities, but it is operationally intensive to manage! Adding and removing members can take hours of manual admin work, and making money is impossible!
Nas.io is building a platform to ease or automate those operations for community managers so that they can focus on creating value for their community instead.
Community managers around building businesses on top of their communities. They do this in multiple ways:
Charge a subscription for exclusive access to your WhatsApp community
Run paid workshops and events
Sell courses and digital products to the community
Offer 1-on-1 paid sessions
And monetizing your community has never been easier thanks to Nas.io.

Nas.io integrates with your new and existing WhatsApp group to supercharge your WhatsApp features. After you connect your WhatsApp with Nas.io, you'll have the ability to:
Manage subscribers (paid or free) automatically
Send broadcast direct messages to individuals or all your members
Get engagement insights from the group such as engagement rate or most engaged members
Automatic reminders about upcoming events to the chat group
In summary, Nas.io helps you build and monetize a thriving community on top of your favorite platform.
How to create your first WhatsApp Community
To get started, tap on the new communities tab at the top of your chats on Android. On iOS, it will be at the bottom.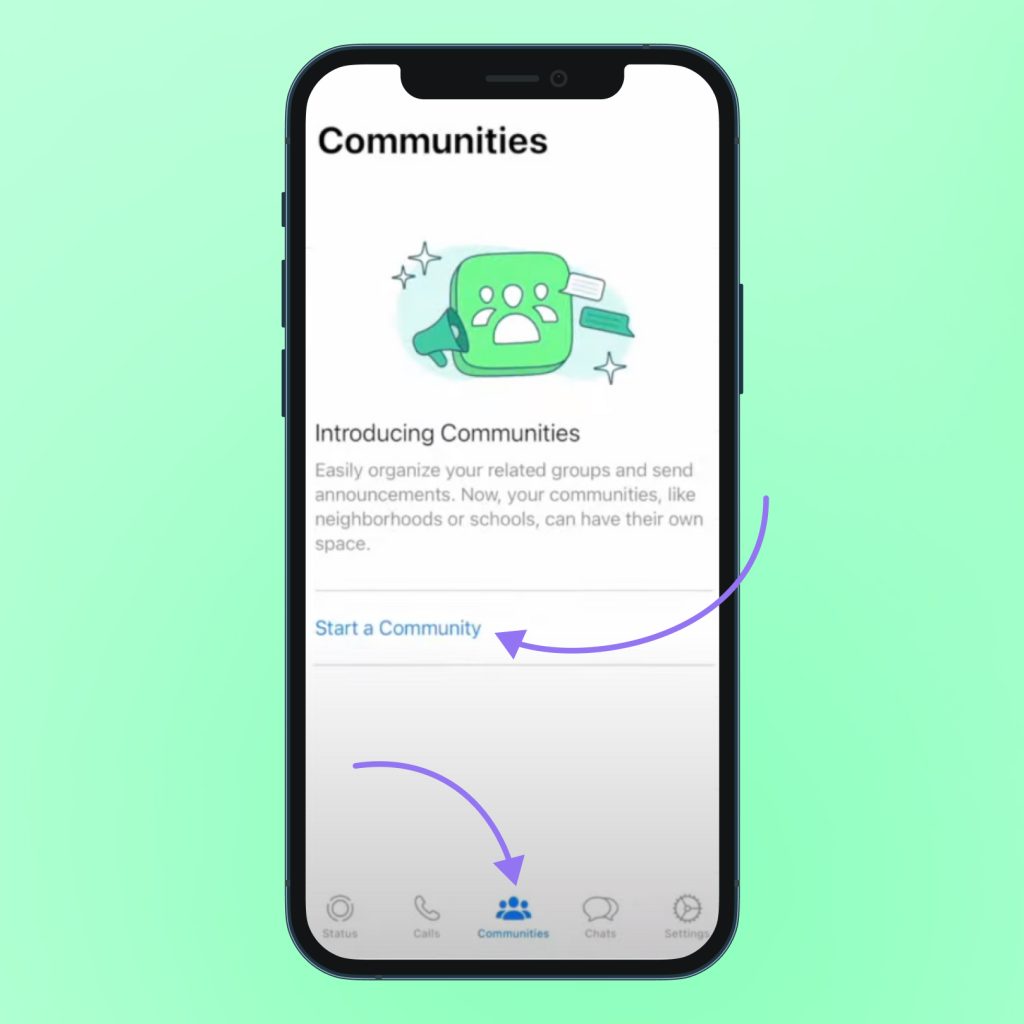 2. You can then enter the community name, description, and profile photo.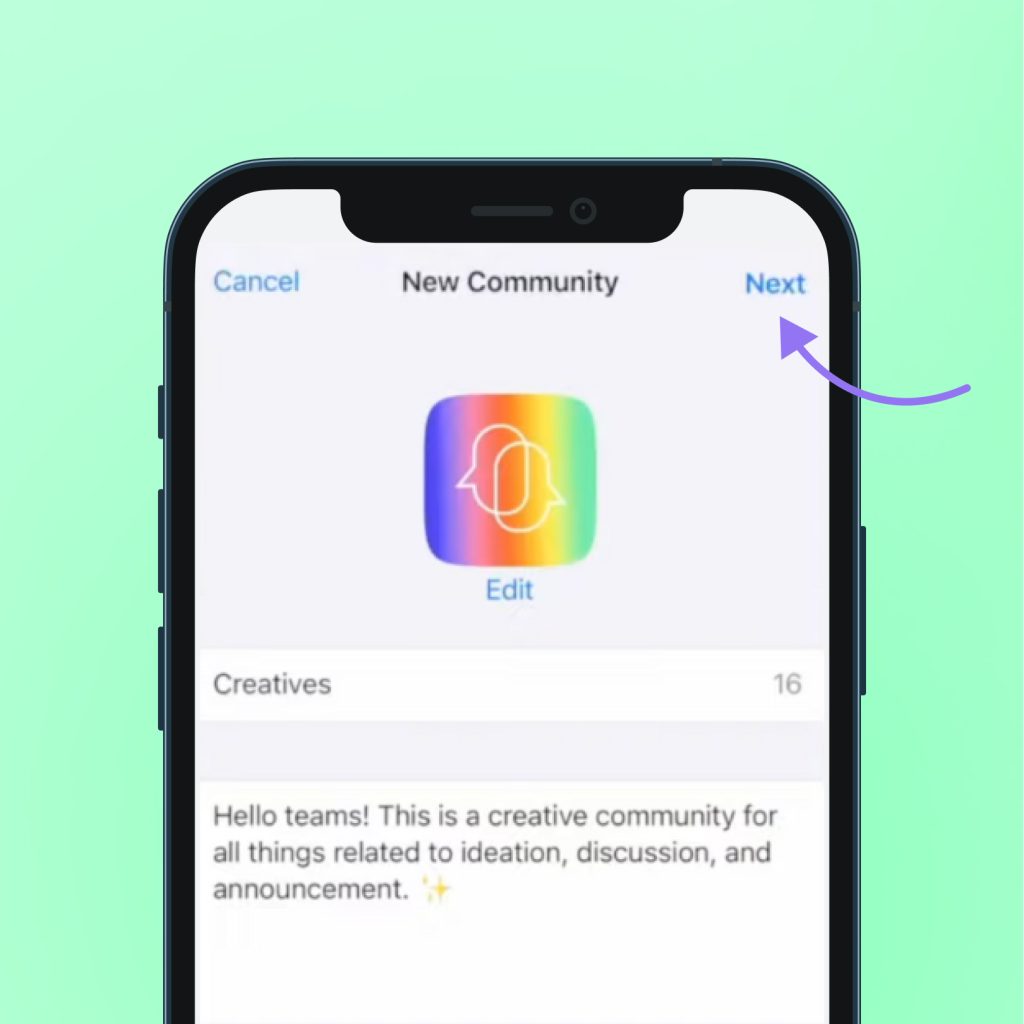 3. The next step will be adding groups. You can Create a New Group or Add an Existing Group. Note that as a Community admin, you can only add groups you created, not groups you are only a member of. You can make up to ten new groups, each with its name and description.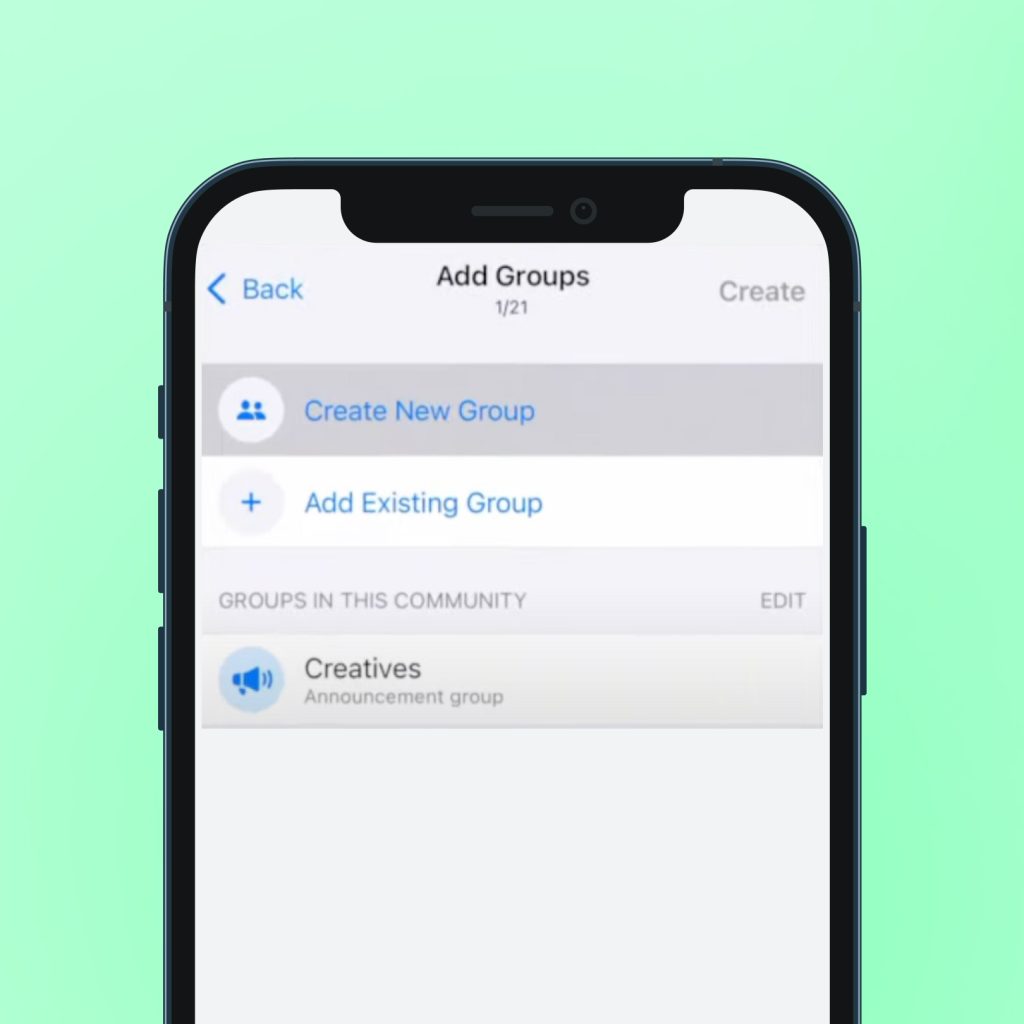 4. When finished adding or creating groups, click the green check mark icon to create your Community. You can now invite new members, add more groups, or post your first announcement welcoming everyone to the new Community!
WhatsApp Communities consist of admins and group members. Admins can create a Community with up to 50 groups, which can have up to 2,000 members (reduced from 5,000). Only admins can send messages in the announcements group to notify all team members.
Both admins and team members can participate in focused chats on different topics. Everyone within the Community can switch between group chats using the sub-group switcher beside the name of the chat.
WhatsApp protects all messages with end-to-end encryption so that only the members of the respective groups can see them and no one else. This security protects sensitive conversations among organizations, workplaces, and private groups. Additionally, members' phone numbers are hidden from the Community at large and only visible to Community admins and others in the same group.
Tips for managing WhatsApp Communities
Assign roles: To keep your community organized, you can assign different roles to members. For example, you can assign an admin role to someone who will manage the group or a moderator role to someone who will monitor the conversations and ensure that everyone is following the rules.
Set guidelines: It's essential to set guidelines for your community, so everyone knows what is expected of them. This can include guidelines on what types of content are allowed, how to treat other members, and what happens if someone breaks the rules
Monitor conversations: As the community manager, it's your responsibility to monitor conversations and ensure that everyone is following the guidelines. If you notice any inappropriate behavior or content, you can remove the offending member or content.
Encourage participation: To build a thriving community, it's essential to encourage participation. This can include asking questions, sharing resources, or starting conversations.
Share updates: Keep your community informed by sharing updates on new features, upcoming events, or other relevant information. This can help keep your community engaged and active.
Use polls: Polls are a great way to get feedback from your community. You can use polls to ask for opinions on new features, get feedback on events, or gauge interest in a particular topic.
Learn more about the best practices for managing your community in this ultimate guide to WhatsApp Communities.
Build your WhatsApp Community with Nas.io
Want to supercharge your WhatsApp Community? Integrate with Nas.io and increase engagement with our free WhatsApp features. Nas.io integrates your WhatsApp for an all-in-one community platform solution. Here, you can build a private community on top of WhatsApp, for free.
Learn more about Nas.io integration with WhatsApp here.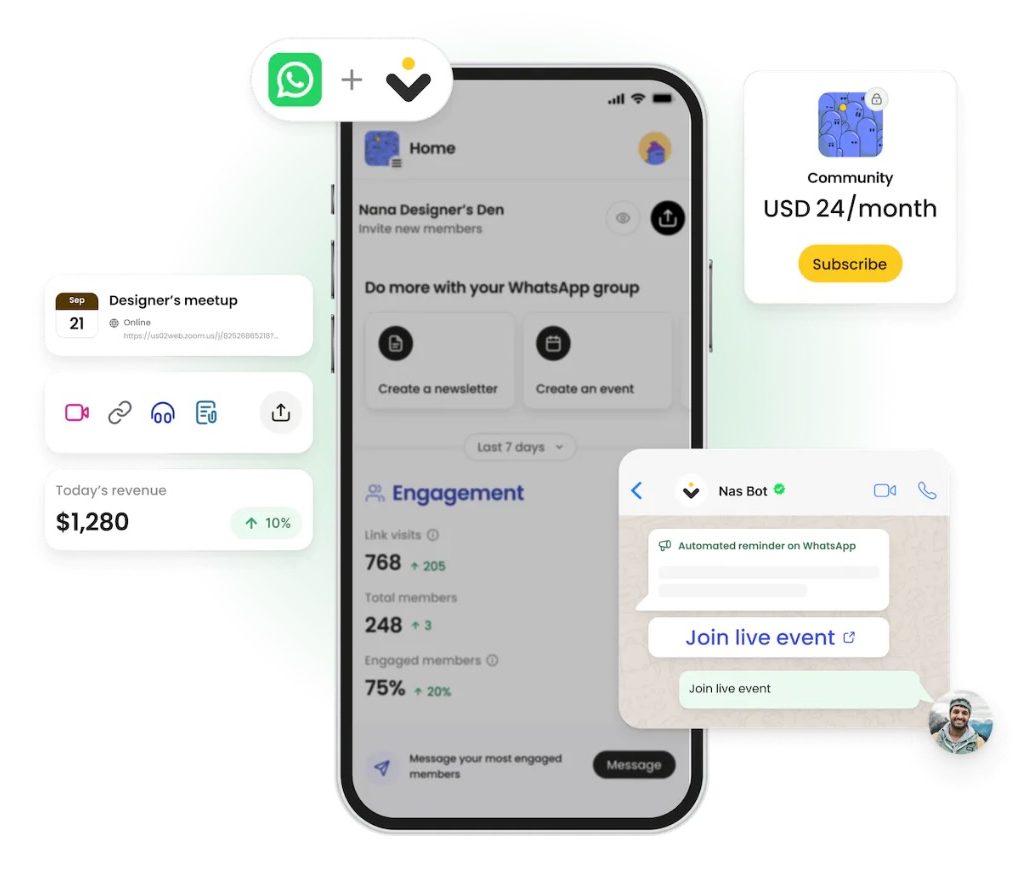 Summary
In summary, creating and managing a WhatsApp Community is as easy as creating a WhatsApp Group. Both options offer a similar experience, but the latter can accommodate more people and sub-groups.
If you are handling many members or multiple chat groups, or if you simply want a separate announcement group for your community, creating a WhatsApp Community is a must for you.
However, if you simply want to chat with your members without any additional groups and features, a regular WhatsApp Group would work better.
You can integrate both WhatsApp Communities and Groups with Nas.io to get more management and monetization features for your community.