Community-building is growing like never before on the internet. WhatsApp just launched community-focused features. Discord is more popular than ever amongst groups of all kinds (not just gamers). In other words, community-building platforms are all over the internet. You may have even heard the term "community-building" a lot, even around the Nas brand – that's because it's the biggest way to grow your brand and find success as a creator or entrepreneur today.
But what actually is an online community-building platform? You can learn more by checking out our community-building platform here at Nas.io.
From Mighty Networks, to Discourse, to Nas.io, to Circle – there are many community-building platforms out there that have been gaining hype in recent years. But what do they actually do differently compared to Facebook and other social media platforms? And why should you consider using one?
Let's find out.
What are online community-building platforms?
Online community-building platforms are virtual spaces that let you build and host a community of your own on the Internet. You don't need a personal website or a freelance coder to create it. These platforms are highly customizable and curated towards building a space that allows people to come together, interact with one another, and share common goals and interests. 
Community-building platforms hold accessible tools for community managers, are often user-friendly, and include features to help you easily host your community however you want, interact with your members on a more intimate level, and control your audiences' experiences more freely than you could on a social media account.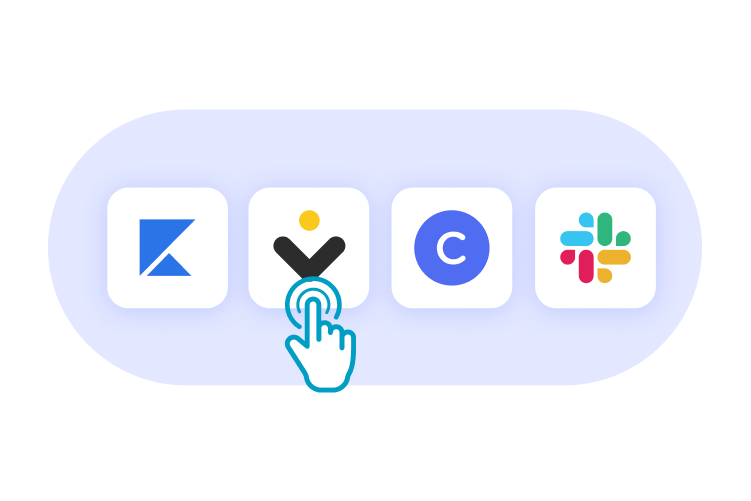 With that said, some social media platforms already have community-building tools built in, but they aren't necessarily considered "community-building platforms". That's because their ultimate focus is to be a social media platform – their management tools aren't focused on building a community experience. An example of this is Facebook groups. You can host a community on Facebook, but there are limitations to what kind of experience you can create.
There are many different types of online communities that you can create. You can build a community through Facebook groups, email lists (where you interact with subscribers on occasion), your YouTube channel – or even the comments section on your blog posts. 
These are all examples of communities you can build. But with community-building platforms, specifically, you can grow your interaction and user experience to be even more engaging. So, if you're serious about your community and you haven't considered starting to build it online through a community-building platform (that's focused on community building specifically), here's why it might be the right next move for you: 
6 reasons why you should use an online community-building platform
1. Wider reach, and more opportunities 🌎
You may already have a physical community, a Facebook Group, or a WhatsApp chat. But if you were to transition this to a community-building platform online – it could help you take your community experience to a new level. 
There are so many more benefits and opportunities for your community if you transition and extend your community experiences to the online world as well – after all, everything is online these days. Having an online community (first and foremost, that's run and operated by you) means you have the opportunity to reach and include so many more people. 
You can have members join in all the way from Canada, to Spain, to Vietnam. That's the power of the internet – and there are plenty of tools on these platforms that can help make the experience just as incredible and engaging as it might be in person. That's not to say you have to halt the in-person experience entirely, but creating an extension of your community experience for online audiences can expand your community size, and also increase your revenue if you are using it as a source of income.
Now, if you already have a community online through social media or a Facebook group but aren't fully happy with the way it's going – a community-building platform might be the answer. 
Why? Firstly because it's:
2. Easier for you to manage 👌
Not only is it easier to reach a wider audience with online community-building platforms – but it's also significantly less organizationally intensive and can be much cheaper.
For example, using a community-building platform means when you hold an event, there are no venues, commutes, food bills, waivers, or anything that need to be signed in order to host an event with your members. And while it might be easier and cheaper, you can still deliver an incredible – if not even more incredible – experience than an in-person one. 
3. More customizability and ownership ⚙️
When logging into a lot of these social media platforms where many people host communities, there's not much control for the managers, and not much diversity in the experiences for users in the community.  It's pretty limited in terms of visual layout as well as overall user experience. 
Social media platforms also have ownership of the content that you post. If you share a video with tips in it on YouTube, even if you make it only visible to people who have a private link, YouTube still ultimately owns the content itself. But, if you build your own community through a community-building platform, you own your content. 
4. Monetization 💸
Especially when you have ownership over your content, hosting on a community platform also opens the door for more monetization opportunities. You can start charging subscription fees, events fees, and charges for products and more within your community. 
5. New connection technologies 🌐
Community-building platforms are always updating their tools to include the newest technologies, and they often have more integrations and opportunities like the ability to manage emails, host polls, live-streaming videos, native video players, surveys, Q&A, and more that are all hosted in-platform.
This way, you can have an all-in-one experience where you don't have to keep directing your users to other platforms. You can create your entire experience in one, contained platform. This also means less management and maintenance for you when a link breaks to Vimeo, or when Google Drive is down – or when the 100s of different subscription fees get too costly. 
6. Less Distraction 😵
Especially on social platforms like Facebook – people get distracted incredibly easily. By taking your community off-platform to a unique space, people are less likely to be pulled away by their newsfeed, trending topics, or ads that are popping up all over their screens and fighting for their attention.
Whenever people visit your community on a designated platform, it becomes much more intentional and really feels as though they are part of something more exclusive.
But…don't online tools reduce the "community" feel of communities?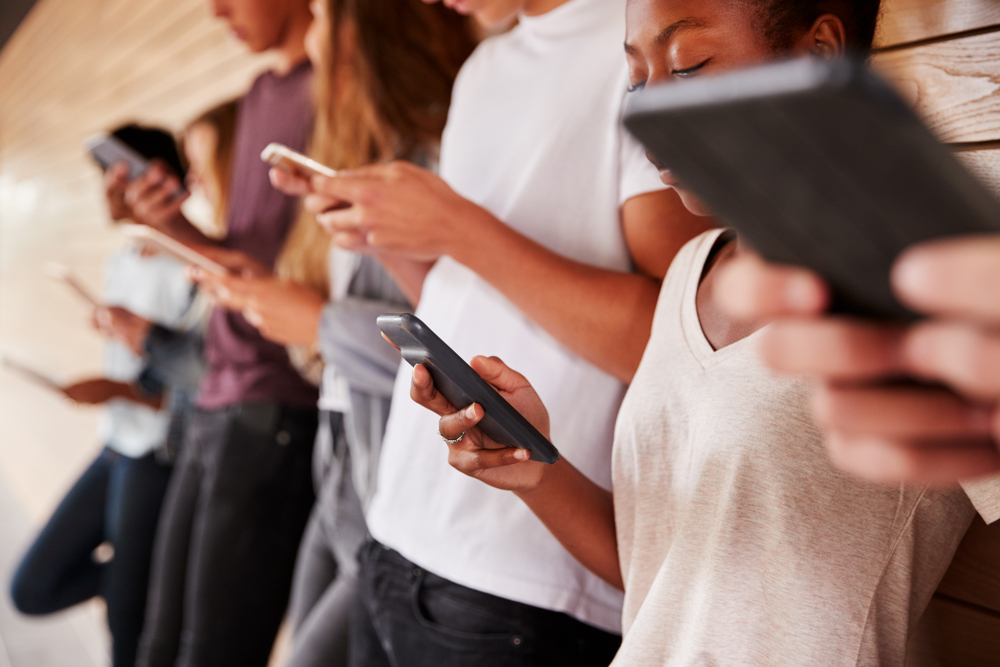 It's true that face-to-face contact has its own perks in terms of building connections with other people in a community. It lets you feel closer, you can listen to body language and read the room a lot better. But, having online options for your community means that not only will you be able to learn more because you can reach people from across the world – but it also makes the community more accessible.
An online option for your community means you can include more people who might have limited capabilities or disabilities that make it difficult for them to communicate and participate in in-person events.
What has proven to be successful for many communities is having a mix of both live and online experiences. Many community managers and influencers will begin their communities online but then hold live events for those interested to increase the level of connection. But it's not to say you have to show up to be part of the community.
Having this balance is a great way to start building a successful community. It will not only be attractive to a wider range of people with different needs and capabilities – but also sustainable in the long run as it can function regardless of distance and time.
How to pick the right community platform
There are so many platforms out there today – how do you know which one is right for you? Ultimately, you'll want to compare plans and pricing to fit your specific needs. There are some essential features that you should make sure are included in your platform. Some features you might want to look out for are: 
Native video players 
While this might seem small, the impact is huge. In-platform video player makes your community look more professional and frees you from relying on YouTube or Vimeo. Remember: Ownership is key.
Integrations with other platforms
It's best to have everything in just one community platform – chats, courses, and even file hosting. But, you will inevitably have followers and chats on other platforms that you need to transfer to your own community platform. This is where having integrations come in handy. This way, you can still connect and chat through other platforms within the same community space.
Monetization options
The option to add subscriptions or charge for other features is important to look out for. You don't need to monetize right now but having the option is very helpful in the future. If you choose something like Facebook groups, your options are severely limited with monetization. So, pick something that will let you grow. 
If you're planning to build a global community, you want to find a platform that can accept global currencies.
Easy & Accessible to use
When you pick a community-building platform, you should consider the user experience and its ease of use.
When considering different platforms to build your community, you should make sure that it is easy to access. After all, if it's going to be a hassle, you may as well code your own. So, find a platform that's easily accessed through a mobile app with good customer service. When you're running a really big community, having someone that could help you with issues is a must.
Having the best features in a community platform is only the first part of the story. If you want to be more productive and give a better experience to your members, check out the Top 9 Community Management Tools in 2023 for your community!
Build your community on Nas.io – the best community platform
If you're looking for a forward-thinking platform to build your community on, Nas.io is the best all-in-one community platform in 2023. Nas.io is a platform that is directly committed to building functional, collaborative communities online for your brand.
We offer integrations with your most-used apps from Discord to WhatsApp, we offer global payment options (including cryptocurrency), the option to set up a community and manage it yourself – or get a team of community experts behind Nas Academy to help you out. 
When you begin your community, your members will also get access to free, pre-curated learning content from experts in the field like Bozoma Saint John, Ben Yu, and more.
We want to help you build a customized space where you can create opportunities for growth, connection, and learning. All of Nas.io's user-friendly tools will help you bring that vision to life. 
Start building with Nas.io, and let's get started.