Even with the stress of the pandemic slowing down, virtual events are still becoming more popular than ever before. Over the course of the global pandemic, hosting virtual events, panels, and meetings online started to become the norm – now, it's almost the preferred way of doing things. 
If you've yet to hold an event virtually for your community because you're looking for the best platform to help support you through it, Nas.io is the place to start.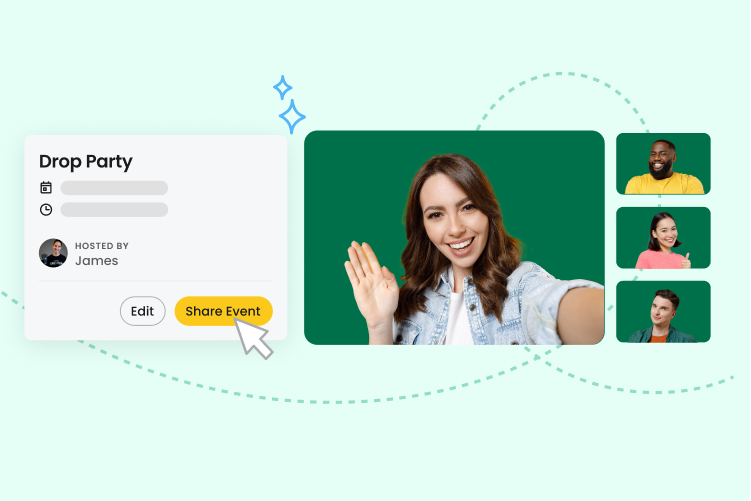 You've done the work already to build up a community surrounding your brand or business. Now, it's time to host a successful online event for your supporters that people won't stop talking about and one that's going to drive engagement with your brand like never before.
But first, let's dive into what the actual benefits are of holding a virtual event over doing one in person.
The benefits of hosting virtual events
While in-person events are still very effective and can definitely help you build stronger, face-to-face connections with your community – there are actually great advantages to holding virtual events instead. For example, virtual events are:  
1. Accessible to global members
With online events, the opportunities for those who can join are only limited by a wifi connection and timezone. This means that you can have way more attendees, a way more diverse group of attendees, and connect with people you never would be able to in a live event. The number of attendees and revenue generated has the chance of being much higher than if you were to hold a small, in-person meet-up in your city. 
2. Virtual events are more cost-effective
When you don't have to pay for food, event venues, and transportation for speakers or other guests – the costs to hold your event become minimal. This is another huge advantage of growing online communities and holding virtual events. When you hold your events online, oftentimes the largest cost is for the speakers you bring in, physical goods that you might mail to your attendees, or the platform that you're hosting your event on (as it might require coding, or subscription fees depending on the platform).
However, if you're trying to keep the cost ultra-low, you can always opt for free or trial versions of Zoom or Microsoft Teams depending on the event and how many people there are in your community. This is something that you can't get away with if you're holding an in-person event unless you have connections that can land you a free space. 
3. Virtual events are easier to plan and organize 
While cost-effectiveness is one perk of holding a virtual event over an in-person one, the fact that it's easier to plan and organize is also a great advantage. Booking times that work for speakers to come into a city, and organizing food, supplies, venues, and more can be very time-consuming, stressful, and often hard if you're a one-person show. Virtual events mean that people with low budgets or small teams can still host an event to connect with their community.
4. Only limited by your creativity
With the way that technology has been advancing over the past decade alone, we've been able to build incredible experiences and tools for the modern creator – including things like NFTs, VR, AR, and the Metaverse. With all of this available to you, the possibilities for how you could host your event are endless.
You could host your event in the year 2550, on Mars, or at the center of the planet if you really wanted to. While this is more resource-intensive, it just proves that with virtual events – the limits are quite literally non-existent.
How to host a successful virtual event for your community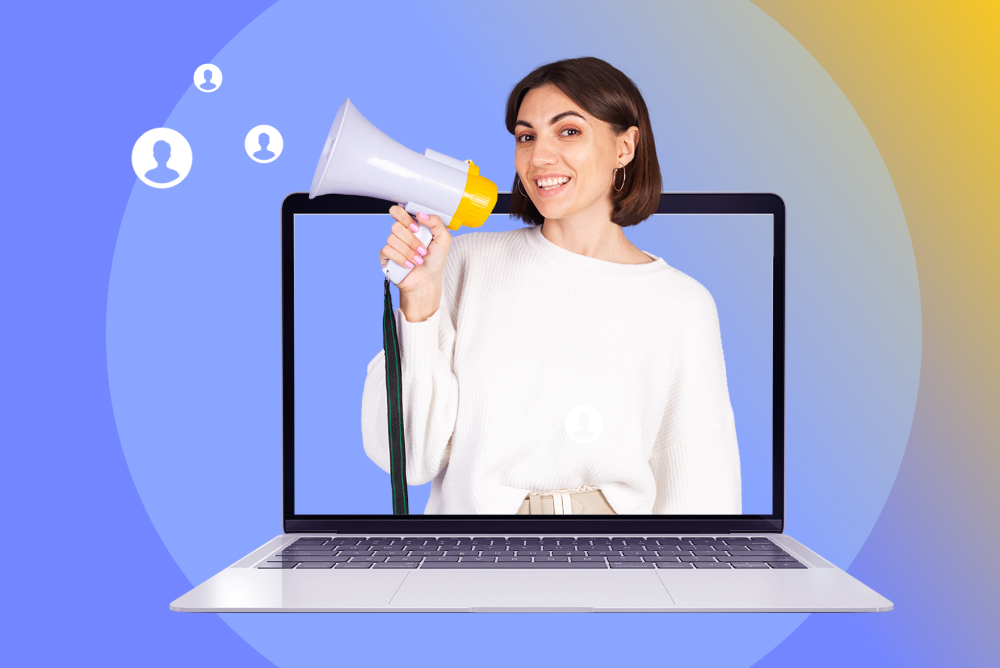 Alright, now that we know the benefits of virtual gatherings and events, how do you actually hold one that's going to be a success amongst your attendees, and spread the word of mouth about your brand?
Here are 6 steps to get you started: 
1. Figure out your main goals for your virtual event
If you want to host a successful event, you want to make sure that you have a solid goal, and that the things you've planned are going to drive your message home. This part is worth noting whether it's an in-person or a virtual event – but it's absolutely essential. In order to do this, it's time to not only think about what you would find entertaining but to really put yourself in your audience's shoes.
If you were in their place, what experience would resonate most with them? What questions do they have that they need answers to? What do they need? Try asking them directly and see what they say. Jot down your main goals and some characteristics about your target member. Make sure you are very clear on this before deciding what activities, speakers, or format would be the most suitable for your event. 
Once you've defined the purpose, you want to create your checklists, establish your final date, and figure out what sort of team members or support you might need to make the event happen.
2. Choose your virtual event's platform and host carefully
Depending on your audience and the type of event you're going to hold, as well as the goals you're looking to achieve, you then want to pick a platform and host to run your meeting. 
As the famous media theorist, Marshall McLuhan said: the medium is the message. This means that if you really want to drive your message home, you have to do it through finding the proper medium to do it.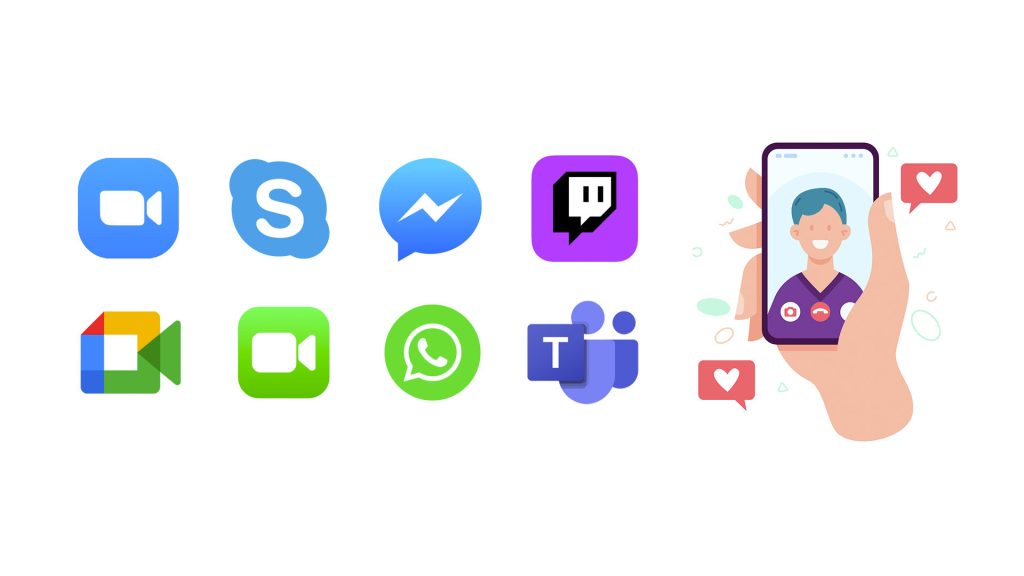 So, for example, if you're hosting an event for seniors who have barely even gotten accustomed to Zoom yet – doing this event in the Metaverse might not be the best choice. It's best to really think about your audience, and figure out what medium will best transfer your message to them. Along the same lines, you want to make sure that your host really represents your brand properly if you're not going to be hosting the event yourself.
When it comes to platforms, there are tons out there that you can use to host your event. You can choose to hold it in your own Metaverse, on Zoom, Discord – whatever you want. However, it's also a personal preference. Do your research to figure out which is right for you, and which one allows you the controls that you need to successfully host your event.
Automating your virtual event with Nas.io
Now that you've chosen a platform for hosting your virtual event, you can use a tool called Nas.io to handle everything else. Whether it's your event's landing page, paid admission, calendar invites, or screening for your attendees. This way, you don't need to send calendar invites to your invitees one by one. You also don't need to ask attendees to send payments to your PayPal if it's a paid virtual event. With Nas.io, you can automate the whole process for you and focus on the most important part – making the best experience for your attendees.
Here's how to integrate your event with Nas.io:
Step 1 – Add a New Virtual Event
First, create your community on Nas.io here. Then, select Events on the navigation bar and click Add Event.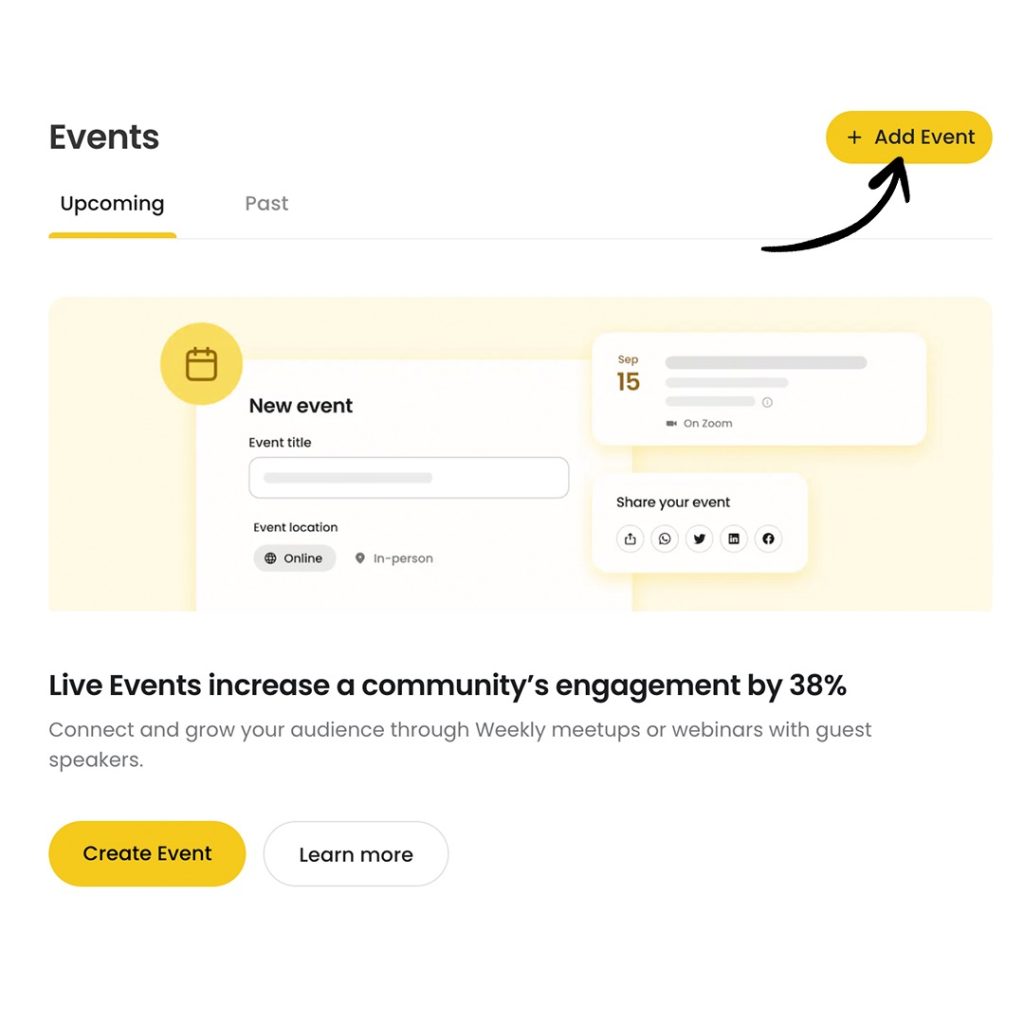 Step 2 – Fill in the details of your virtual event
Make sure to fill in all the details of your event as accurately as possible. This is where you can add the link for your virtual event – whether it's on Zoom, Google Meet, or even Twitch.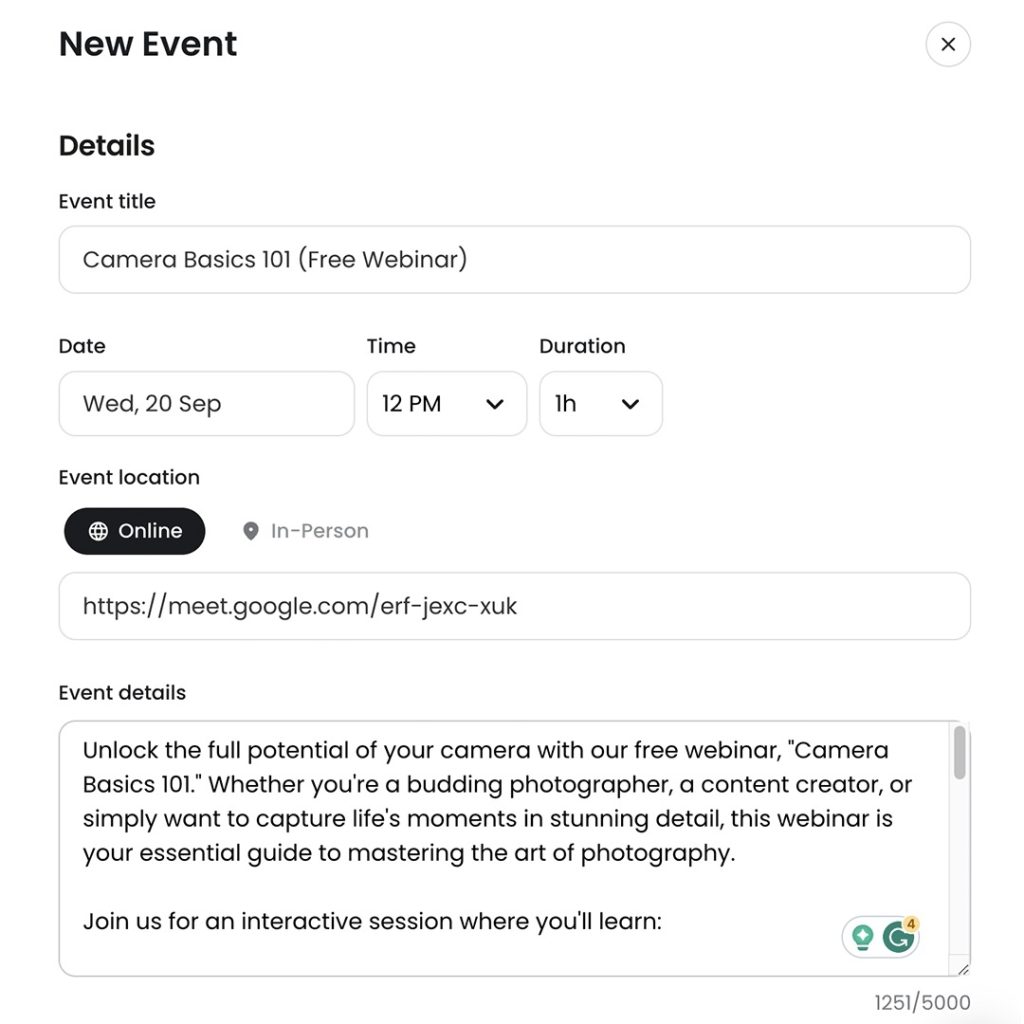 Step 3 – Customize your virtual event page
This is the best thing about Nas.io. If you create a virtual event, you usually have a really long Zoom link and you only get to share it with your chat groups or on your social media channels. By adding a custom cover image and custom link, you get your own landing page for your virtual event. You can also make your event free or paid. To continue with the paid option, don't forget to connect your bank details in the Settings to collect your payments.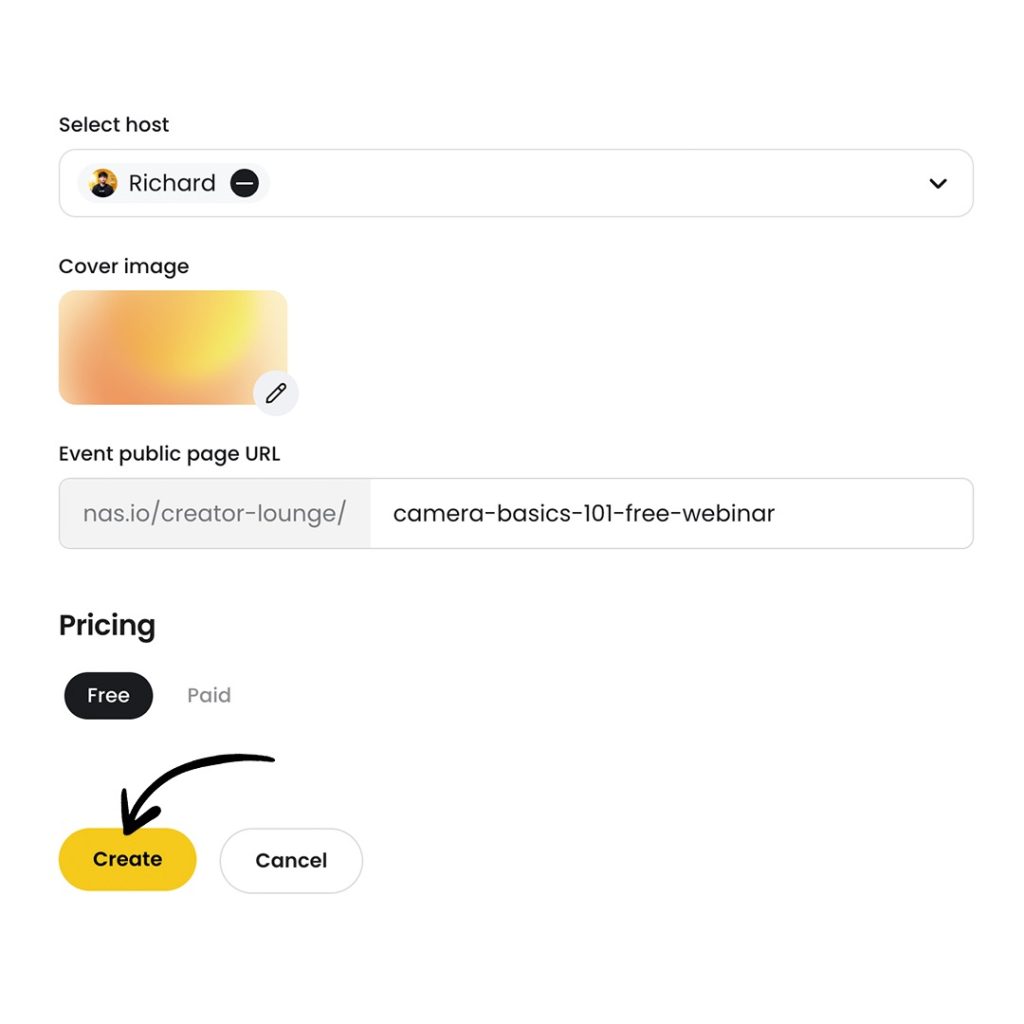 Step 4 – Share your virtual event
Click "Create" and finally share your virtual event. Just click the share button and copy the custom link you created. You can always edit your new event on Nas.io plus you can also export the attendee list in a CSV sheet format.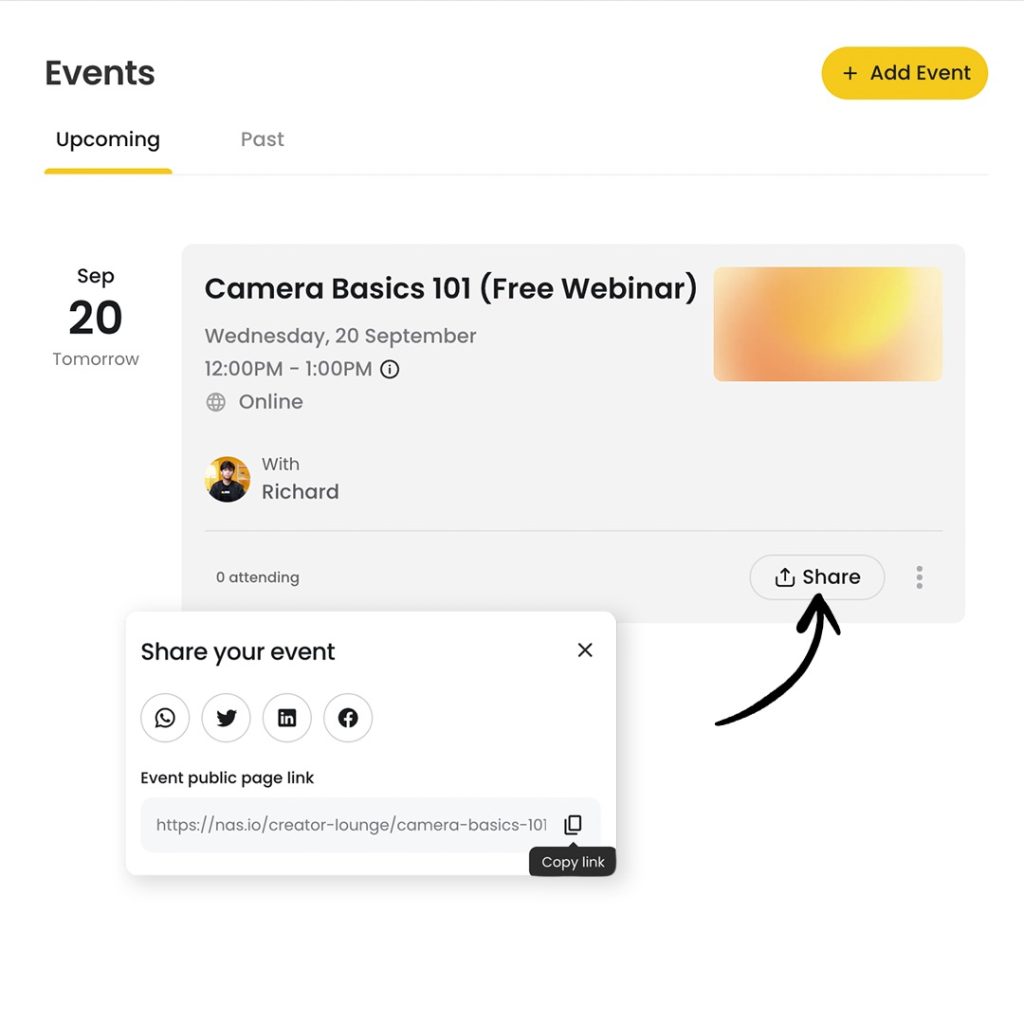 3. Create an element of engagement
Engagement in learning environments has been proven to help in achievement and lower drop-out rates. Using this information, it's safe to say that people's motivation and connection to your brand are going to be even stronger if there's an element of engagement when learning from your event.
Using an element of engagement is also going to help you create an event that will be hard for guests to forget because they weren't just passively listening to you – but actively contributing to the experience. Some examples could be Kahoot games, Q&As, breakout-room activities, or hosting your event in a Metaverse space.
4. Craft your marketing plan for your virtual event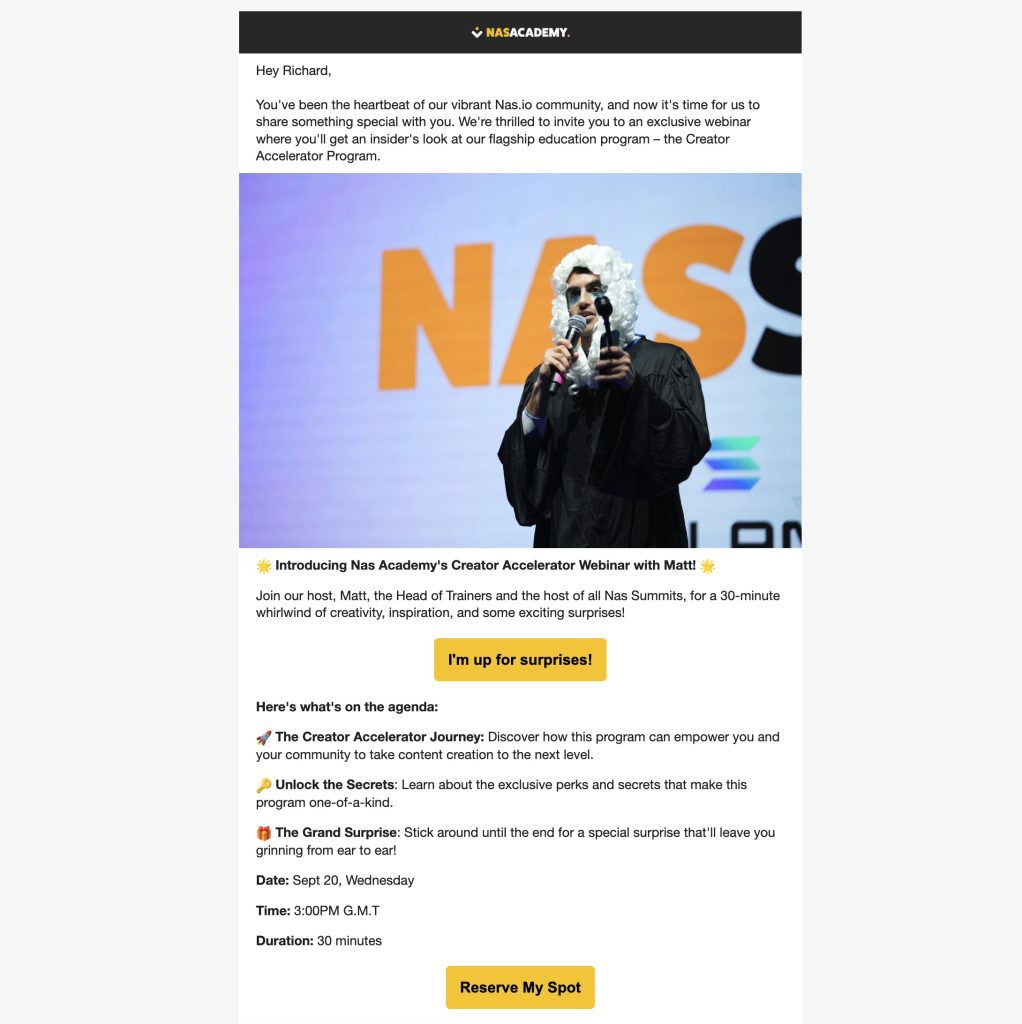 Once you've crafted your event plan and everything is more or less organized and ready to go – now you want to get the word out there. 
In other words, it's time to create a marketing plan. 
If you're hosting an event of any kind, it's crucial to be marketing it within your community. It's worth noting that many of your community members could also be part of other communities. So it's time to make yourself stand out. Make sure you talk about the event coming up, and consider adding in some sort of perk or free printable that could be an enticing reason for your members to sign up. 
Make sure you take it to your community's social media account, post it within your group forum, and make it known. If it's an extra purchase within the community – make sure you align with the cost that your audience would expect from you. What's better, give them a discount and make sure you post about it and make sure your audience is exposed to it at least 10 times. After all, most people have to see an ad a minimum of 7 times before they actually are comfortable with considering a purchase. 
5. Build out a project plan for your team 
The closer the event gets, the more stressful things are going to become. If you are holding a large event and you have multiple team members involved, plan out milestones and small deadlines leading up to the final event so you don't get overwhelmed.
Pick a day and time that works for everyone on your team where you can schedule regular catch-up meetings. Make sure to have agendas and milestones clearly laid out so everybody has a clear direction, and your meetings don't go off the rails. Having an organized database, and a well-structured internal team is just as important as creating an optimal experience for your attendees. This way, you can make sure everything stays on track for the big day.
6. Call-to-action after the virtual event
The most important part of an event: the follow-up.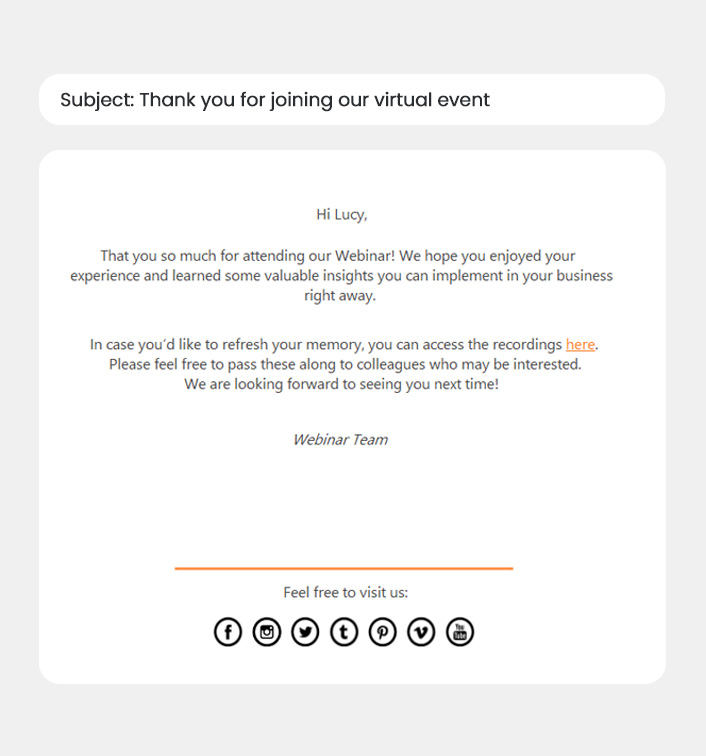 Once you wrap up your successful virtual event and everyone is raving about it – make sure you follow up with an email. There should always be a call-to-action (CTA), an actionable step that your attendees can take to keep engaging with you even when the event comes to a close. 
This could simply be a CTA for people to share their experiences online, engage with your brand in a new way, or a discount to redeem for a new product –  whatever suits your brand best. This way, the hours of effort you spent on this one event can travel as far as possible.
Build your community and host virtual events with Nas.io
The most important part of hosting an event is building a strong community first. 
Being able to manage it effectively, market your events, and provide enough value within your community to keep your members coming back is essential for optimal turnout – and our expert team of community builders is going to help you get started. Start now at Nas.io