Sephora is a multinational retailer of beauty and skincare products. Founded in France in 1969, the brand has gone one to feature over 300 brands in their stores. 
Sephora's become a household name because of the community they've built over the years, which took off with the development of the Internet and social media. Their community strategy includes their forum where users can share beauty tips, ask questions, get support, and learn about different products and techniques. 
Sephora is also active on social media and presents a brand voice that is informative, supportive, and helpful. 
At a glance 
Sephora is a retailer that offers beauty and skincare products from over 300 brands. 

They became a household name because of their user-centric approach to community building. 

Their community forum became so popular that they launched an app to facilitate better connections between their users.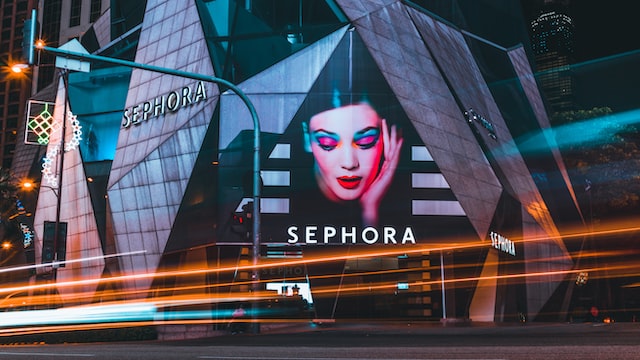 Strategy
Sephora's community strategy includes their Beauty Insider Community, an online space where those experienced and new to beauty can ask questions, join challenges, share their looks in a gallery, share tips and tricks, review products, and connect on a social level with others interested in skincare and make-up. 
Sephora's Beauty Insider Community has five main parts. 
Community Home
This is where the main forum lies, where members can talk about all things beauty with other enthusiasts. It's also a space to get news and recommendations from other community members. 
Groups
Groups filter the forum so that only topics you're interested in show up in discussions. For example, if you're only interested in skin care, or a specific skin type, those topics will show up when you join a group dedicated to those topics. 
Gallery 
Sharing photos of your skincare routine, hairstyles, or make-up looks is one of the most popular ways for members to participate in the Sephora community. 
Ratings and Reviews
Anyone can publish ratings and reviews if they have a community nickname, while anyone is free to browse reviews even if you aren't a community member. 
Reviews form one of the most important parts of Sephora's community. Shoppers in Sephora's brick and mortar stores read reviews when deciding on which products to purchase.
Questions and Answers 
Community members can ask questions for others to answer. This support fosters community connections and trust between members. 
Beauty Talk
Beauty Talk is Sephora's community mobile app, and was developed in response to the popularity of the community's reviews and ratings that influence purchasing decisions.
Much like their online forum, Beauty Talk is separated into five categories where users can connect through discussion, support, reviews, a gallery, and groups. Beauty Talk facilitates these features and makes it easier to connect with others in the community, rather than on their online forum.
Beauty Talk is only available for members of Sephora's loyalty program, which involves a simple process to sign up.
Rob Tarkoff, the CEO of Lithium whose technology underpins the community, explained how Beauty Talk's community has resulted in Sephora's success as a household name:
"Beauty Talk is the number one organic search result across many categories of beauty. What they do when they bring that together, into a trusted content platform, is they turn their community into a content factory… Their customers are exploring new products … they're trying to figure out how they can validate their purchase with others. All of this content that is created by customers of Sephora that started as mentions on social media can be curated and crowd-sourced into the community, which becomes a major asset for them."
Sephora's Community Impact 
On Instagram alone, the Sephora's official platform has 21M followers and 10.2M posts in the #Sephora hashtag.
Sephora's community strategy is user-focused. Community members generate their own content in the form of photos, reviews, and discussions. Sephora's open-minded strategy of allowing users to review all the brands they offer in-store has encouraged users to become active in the community and to use their app as a part of their decision-making process when considering which items to purchase.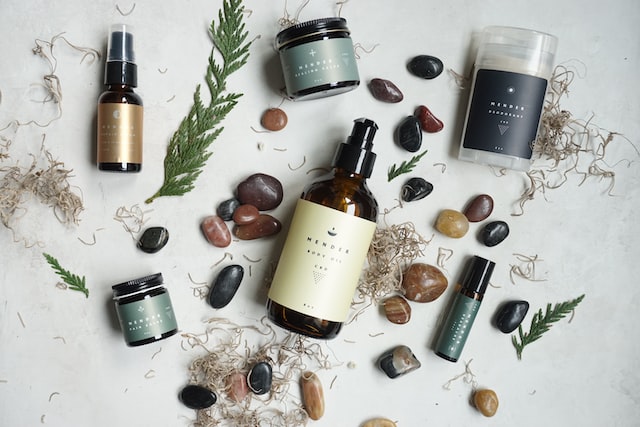 Because of this strategy, Sephora has developed a reputation for being customer-friendly and open to the thoughts and opinions of their users. 
As their community forum became so powerful, Sephora launched an online mobile app, Beauty Talk, to make community building and connecting with other members easier and more accessible. 
Want to build your community? Nas.io is the perfect place to start. We have all the tools you need to create an incredible community, just like Sephora's, and all the support your brand needs to start building right now.