Figma is a collaborative, web-based design program created to make advanced design options accessible to everyone who has access to the Internet. As a cloud-based platform, it offers a wide range of tools and features to create beautiful designs, and is favored by teams worldwide especially for collaborative work. 
Figma's emphasis on UX and web-design through collaboration makes it a favorite amongst designers, start-ups, and even larger companies — we use it to design our own web pages right here at Nas.io. 
The creative and collaborative features on Figma lend itself to a thriving community. Figma's online design and team community options encourage collaboration, sharing, and new ways to brainstorm online. 
Read on to find out why Figma's community is one of the coolest places to hang out for professional designers and how you can implement their strategy when building your own brand community.
At a glance 
Figma encourages collaboration and creativity in its community. 

Custom plug-ins and resources are shared freely across users. 

Millions of designers use Figma because of the support of the community.

Their community forum is active and full of support from artists and designers.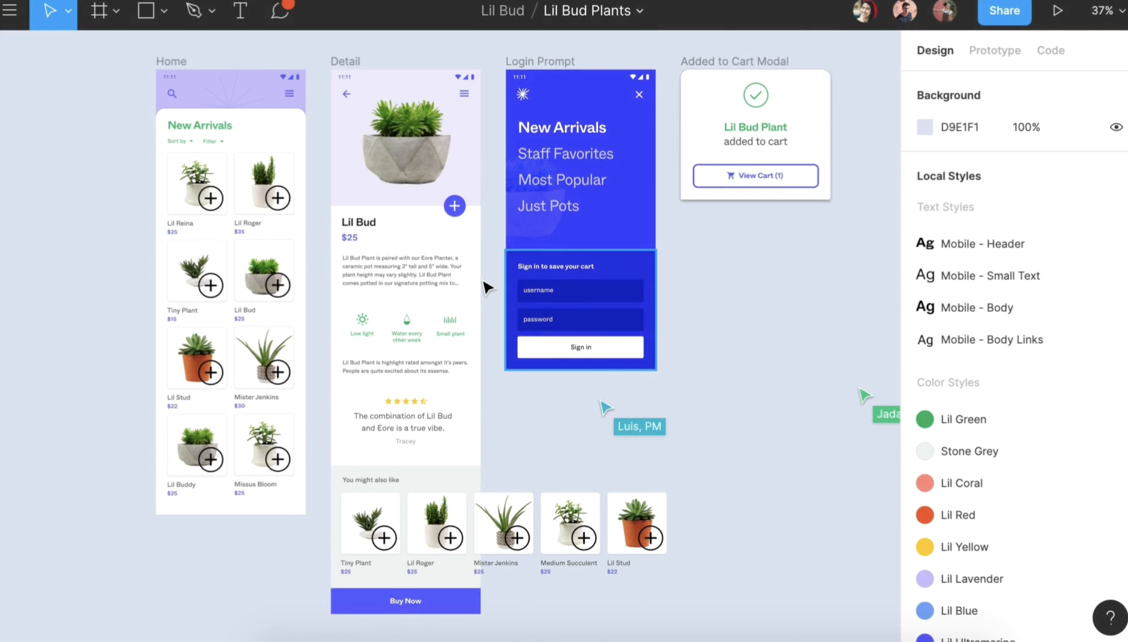 Founded by Ethan Wallace and Thiel Fellow Dylan Field in 2012, Figma has taken off over the past 5 years and is now used by millions of people around the world. It emphasizes teamwork, creativity, and collaboration — a mix which designers and creative businesses have embraced with enthusiasm. 
Figma's community is based on sharing templates and other creatives. They have various categories: Inspiration, Jam Sessions, Design Systems, Virtual Assets, and Developments.
Figma also hosts a community forum for members to ask and answer questions, share inspiration, and discuss design as a whole. 
Figma was recently bought out by Adobe for $20 billion in cash and stock. 
Strategy
As creative design is a collaborative process, one of Figma's strengths is its collaboration tools so teams can work together on the same pages no matter where they are. 
The Figma developers have taken this one step further and opened up collaboration across their users, so that anyone with Figma is able to create and share their own designs for others to use. 
Figma's community page offers collaboration and sharing across different categories. These categories use Figma's base design product for designs like icons, logos, websites, and other designs. 
These designs are separated into different categories depending on their function. Categories are further divided into subcategories such as icons, UI templates, or custom plug-ins. Popular designs can be searched for, or discovered on Figma's trending page. 
The community page also offers collaboration for Figma's brainstorming program, FigJam. FigJam is a virtual whiteboard for teams to brainstorm ideas and discuss options, with a variety of designs and additions such as stickers, colors, and sticky notes to customize their idea flow. 
Inspiration 
This is where community members can post their work to be viewed by others. These include portfolio templates, UI mock-ups, original designed fonts, widgets, resume templates, and many, many more. 
If you can dream it, this community has it. These designs are posted to be free to download by community members, and serve as inspiration for original designs as well as templates you can use personally and professionally. 
Jam Sessions 
Jam sessions use FigJam, Figma's software built just for brainstorming with team members. The user interface is intuitive with a ton of options to let your team's creativity shine during meetings. 
FigJam can also be used beyond brainstorming, and is a great option to host workshops or any team event where learning and education is involved. 
Design Systems
Figma's Systems community category is aimed at giving designers a head start with interactive designs such as UI kits and wireframe templates. Community members are free to upload their own systems and system templates for the benefit of others. 
Virtual Assets
Users design and upload visual assets for other community members. Assets can be anything visual, from icons, illustrations, animations, and so much more. 
Development
Users create plugins designed to make navigating Figma easier than ever while streamlining the design process with custom developer tools. This opens up accessibility and the potential of Figma, making it easier to use and giving it more features than would otherwise be available. 
It also means that Figma's community is pushing what is possible on Figma through their community, even beyond feedback. 
Community Forum
Figma's Community Forum is a space for Figma's users to connect, share, and learn with over 9k active users.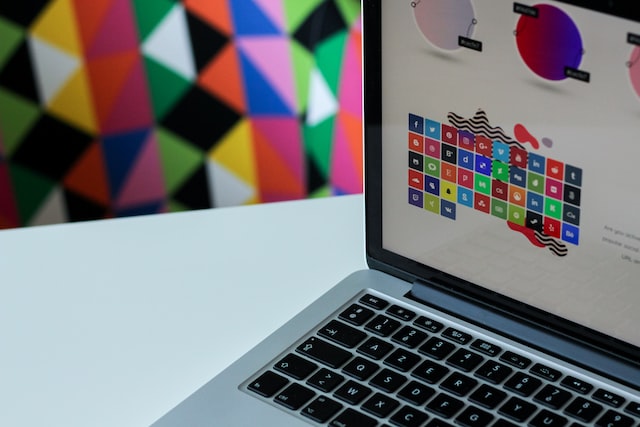 Community members are mostly designers sharing their designs and learnings with each other. Users also help each other use Figma, and provide support and troubleshooting should members run into problems while using the program. 
The Community Forum is moderated and secure, giving a safe and educational experience with other designers who use the platform. 
Figma's Community Impact 
Figma's community has allowed it to grow into a brand that was acquired for $20 billion dollars. Its vibrant and active community has created a space where creative teams and those who think outside the box share their ideas and creations with others just like them. 
Connecting with like-minded people is at the heart of what makes a good community experience, and Figma's open sharing policy, along with their rules and guidelines to create a safe space for all, makes this the perfect online space for creative professionals to meet and brainstorm, no matter the field they specialize in. 
Figma has been compared to Google Docs for its ease of use and collaboration, a blank canvas where teams can realize their dreams through brainstorming, experimentation, design, and execution. 
Lessons For Your Brand
Figma's open-source policy and emphasis on collaboration means it's really easy to share and access resources. This encourages community members to participate in the space and to use Figma as a product rather than competitors with more stringent sharing policies. 
Hosting a forum so that Figma's community can offer answer questions creates a supportive environment that further encourages collaboration, but also fosters trust and fellowship among community members. 
So, when building your community, think about the product you're offering and how you can build a community around it. Figma's focus on designers, their pain points, and consideration of the way creative collaboration works led them to a community-driven approach to fundamental features of Figma as a design product. 
Basically, Figma chose one thing and made it really, really good. It's so good that the people who use creative design programs are choosing it over more established competition like Adobe. 
When thinking about your community platform, think of the one thing your product delivers to your users, and the many ways that lead to it. Design is collaborative, so Figma took advantage of that and gave their community the tools to create and share with others. 
And they've built it so that it's cloud-based and online, meaning user work is saved to the cloud and it's easy to access work created by others. 
Figma's community shows just how effective focus and simplicity can be when building a brand, no matter how saturated the industry. It all comes down to how you use that common thread that brings people together. 
Want to build your community? Nas.io is the perfect place to start. We have all the tools you need to create an incredible community, just like Figma's, and all the support your brand needs to start building right now.