They've shaken up the hotel and hospitality industry and become a household name in just a few years. For better or worse, Airbnb has shaped the way travel and hospitality work and has risen as the first real competitor to the hotel industry through their concept of shared spaces. 
And it was through their community of hosts that Airbnb continues to thrive. Forming a worldwide network, Airbnb has invested $100 million into their hosts in the form of grants for hosts to better serve their local communities. 
We dive into how Airbnb harnessed their network of hosts to form a community of business owners who facilitate Airbnb's growth through support and brand awareness, both online and in their local communities. 
At a glance 
Airbnb's community of hosts provide support and encouragement through online community forums. 

Airbnb appoints Community Leaders across the world who serve their local host communities. 

Airbnb provides incentives to Community Leaders, including education and early access to new policies and features.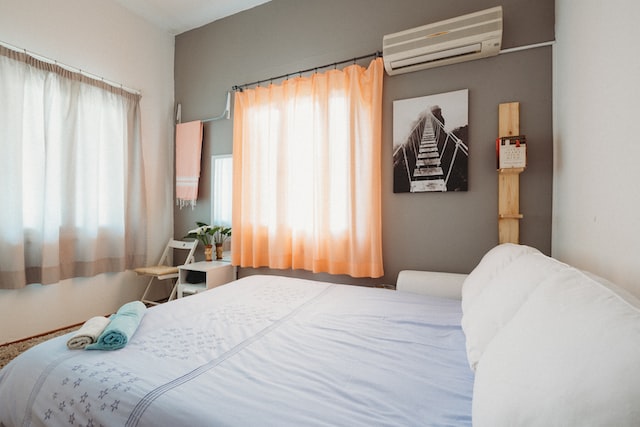 Founded in 2008, Airbnb is an online marketplace focused on homestays. Hosts open their private homes to guests, who use it as self-catering accommodation during their stay, usually while on vacation or on business trips. Airbnb charges a commission from each booking. 
Despite how the pandemic affected travel, both local and international, Airbnb bounced back and the company is worth over $70 billion as of 2022. 
Strategy
Airbnb's network of hosts forms the core of their community efforts, where they provide support to hosts located on every continent except Africa. 
Their online community space includes a forum with sections that cover different themes, namely:
Manage your listing 

Improve your space 

Welcome guests 

Grow your business 

Community cafe 
In these forums, hosts are encouraged to create threads about their own experiences, post questions for other hosts to answer, and create a space to encourage each other. 
Influencer Marketing
Like Gymshark, Airbnb tapped into influencer marketing early in the game and got in on the ground floor. Part of this strategy includes organizing events where they invite some of the biggest names in social media. 
Part of their efforts included a publicity stunt on the Thames River in London, where they hosted a series of events including a floating house party. Attendees were encouraged to stream, record, and capture the event and post it to social media with the hashtag #FloatingHouseParty. 
Airbnb reports that the event resulted in 70,000 page hits, 10,000 new users, and 200 million social media impressions. 
Hosts as Community Leaders
Airbnb offers their hosts initiatives to become Community Leaders for their local host network. They do this through providing incentives such as education, resources, training, and access to new developments in Airbnb's operations. 
Community Leaders are volunteers who organize events, educate, and guide their local hosts. They also serve to amplify the voices of the hosts in their local communities. Their roles include: 
Leading local Facebook groups 

Fostering connections through meetups (events)

Amplifying the local hosts' voices
By supporting local Community Leaders, Airbnb empowers their hosts to not only improve their skills and give the brand a good name through the experiences of their guests, they also empower other hosts to better themselves. 
Here are some of the ways Airbnb supports their Community Leaders: 
The Global Network
Community Leaders join Airbnb's global network of Leaders. This group gets to attend webinars and information sessions designed to develop professional and personal skills, all while connecting with other Leaders.
Insider Access
Leaders get early access to new features, programs, policy updates, and news.
Ongoing Education
Leaders get to access education on important skills such as community building and management, social media marketing, and events planning. 
Airbnb's Community Impact 
Airbnb's dedication to uplifting and supporting their hosts is one of the reasons their brand has become such a powerhouse in the travel and hospitality industry, Airbnb hosts feel confident in the brand because of the community. 
Their hosts choose to rent their spaces through them rather than independently because of the community support on offer that gives security, guidance, and peace of mind. 
Their online endeavors to tap into their online supporters has also seen success with their events trending on social media, resulting in a platform of millions of followers on Instagram alone. 
Lessons to Implement 
Airbnb first and foremost provides their community with value. That value takes the form of support and education. 
When building a community for your brand, try and think of ways you can support your community that are meaningful and have a butterfly effect, such as Airbnb's strategy of appointing Community Leaders, who go on to support their local host community. Educating those individuals benefits the entire community. 
Want to build your community? Nas.io is the perfect place to start. We have all the tools you need to create an incredible community, just like Airbnb's, and all the support your brand needs to start building right now.