With the growing popularity of online communities, creators now have a lot of choices when choosing a community platform. More options are never bad, but sometimes it can be challenging to sift through all the different platforms and decide which one is best for your community.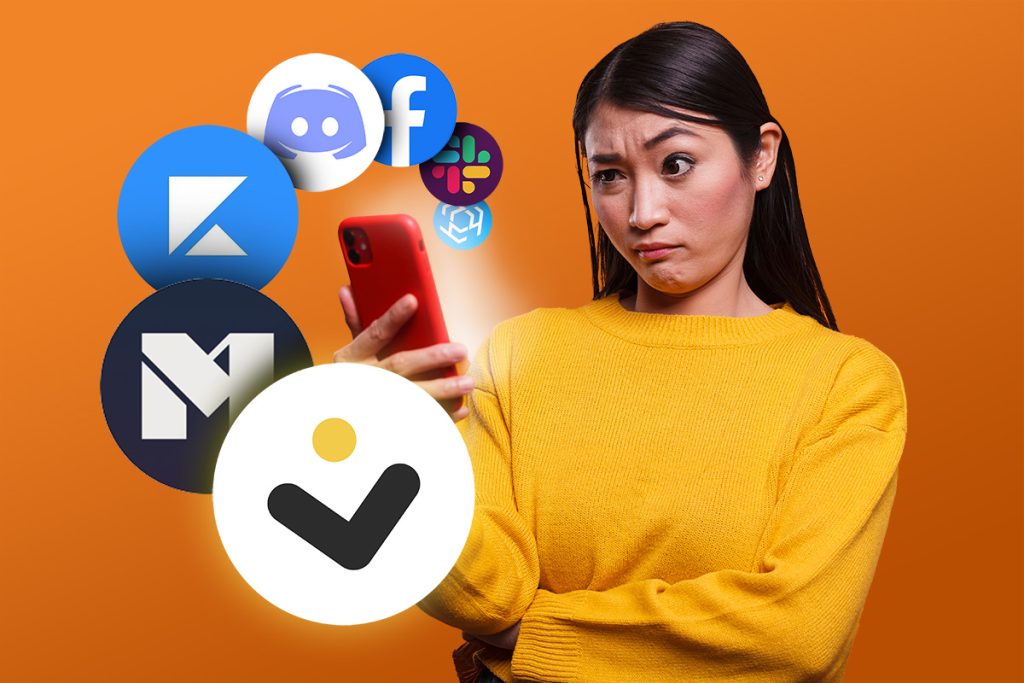 That's why we've put together a simple list of some things to keep in mind when choosing a community platform. This list isn't exhaustive, but these are some of the most important things you want to have in the back of your mind when searching for the best platform to help you grow your community.
What is a Community Platform?
First, let's go over what an online community platform actually is and how it can help you grow your community.
An online community platform is basically any platform that allows you to host and interact with your community. This used to take the form of things like Facebook Groups or Discord servers. 
However, there's been a growing shift away from these traditional platforms and towards spaces that are often tailor-built to offer creators and brands the things they need the most.
Luckily, you don't have to build any software yourself, and different platforms will usually handle all of the backend setups for you. Still, the services they offer can vary drastically. Next, let's go over the things to look out for when evaluating an online platform.  
How Do I Know Which Community Platform is Best? 
The following is a simple list of some things to look out for when choosing an online platform. However, keep in mind that these are only the most important aspects of choosing a platform. Depending on its type and goals, your community might need more or less than what we've listed here. 
So, now that's out of the way, let's get into it. 
1. Does It Offer The Services You Need?
Probably one of the most important things to keep in mind when choosing a community platform is to ask yourself what services the platform offers. That might sound simple on the surface, but since many platforms are now tailor-made for creators, it's good to get a detailed understanding of what a platform offers. 
Understanding what your community needs before starting your search is also vital. For example, does the platform you're looking at provide a seamless way to go live in front of your community? Does it allow you to integrate course offerings? What about things like resources and learning material?
All of these are generally things you want to have access to, regardless of what kind of community you plan on starting. Let's take a look at a couple of other features you might want to look for in an online community:
Does the platform offer detailed analytics?
Does it offer and make hosting easy?
What kind of resources does it provide, if any?
Does it make it easy to integrate other apps, like Telegram or WhatsApp?
What kind of support network do you get with the platform?
Of course, you might need more or less depending on what kind of online community you plan on starting. For example, if you want to create a masterminds group, you might want to prioritize chat and learning features. If you plan on starting a community where you offer courses, then easy course integration is probably a must for you. 
It's also good to figure out what features you think your community members might benefit most from. After all, starting and building a successful online community is about ensuring your members get the most out of the community and platform they join.
2. Does It Make Monetization Easy?
This is really one of the biggest problems with traditional social media outlets and starting an online community on, for example, Facebook. 
They don't offer any built-in monetization features. In fact, they're usually built to make money off of the people using their platform, including those building online communities. For example, Facebook makes money from ads, promotions, and the data of its users, but doesn't offer hosts any way to charge or offer built-in courses. 
That's where online community platforms come in. They should give you a number of different ways to charge for your services. That can mean simply charging for a membership to the community, or it can be something a bit more complex, like charging for a virtual event. 
Additionally, these should be built into the platform. For example, hosting something like a live event or coaching session and being able to charge should be as easy as clicking a button. 
It's also worth considering whether the platform allows for global payments. Part of the appeal of online communities is the fact that it's never been easier to connect with people from different parts of the world. And community platforms should take advantage of this by offering access to people, no matter where they're based. 
Hosts shouldn't be limited to who they can and can't reach, especially not in the age we live in, so being able to accept payments globally is important. 
3. Does It Offer 24/7 Support?
It might not be glamorous, but it's vital that whatever platform you're looking at offers a robust support system for its communities and hosts. The last thing you want is someone to build you an online platform and leave you high and dry whenever you inevitably have questions. 
This can come in the form of technical or community support. We're all familiar with technical support, but having a strong community to lean on can be just as vital.
Some platforms out there, such as the one offered by Nas, help connect creators with others who are working to build similar communities. Nas also offers its hosts access to talks and courses from industry experts to help them build skills. These live sessions are hosted weekly and bi-weekly and are also available to community members.
In short, make sure whatever online platform you're looking at provides its users with a strong and thriving support network so that they have the best chance to succeed. 
4. Do You Own Your Community?
This one might seem like a no-brainer, but it's important to ask yourself the question if you would own your own community if you went with the platform. Because, for a lot of traditional platforms, that answer is often "no."
When you build your community on sites like Discord or Facebook, those sites own your community because you're using their software. 
That's why one of the biggest appeals of going with a specialized community platform is ownership. 
Before you choose an online platform, try asking some of these questions about the platform you're choosing:
Would I have the ability to easily move my community if I choose?
Could I take the platform and self-host?
Would I have the ability to collect and store members' emails?
Of course, there are other reasons for wanting to ensure ownership of your community, like the fact that you built your community from the ground up. It's your hard work, so it should be yours to do as you see fit. 
5. Is It Customizable?
Lastly, knowing how many customization options a platform gives its hosts is important when choosing a community platform. This is vital because, as a creator or brand, you want to have the power to set up things in whatever way best fits you. 
This could be something as simple as having your logo prominently displayed or something more complex, like having the ability to alter the way your channels or chats operate. 
The ultimate goal here is to give hosts access to a beautiful and unique platform that's also streamlined and simple for them to use or change.
This is one of the worst drawbacks of traditional social media platforms. They simply do not give hosts enough freedom to change and modify the way their communities work.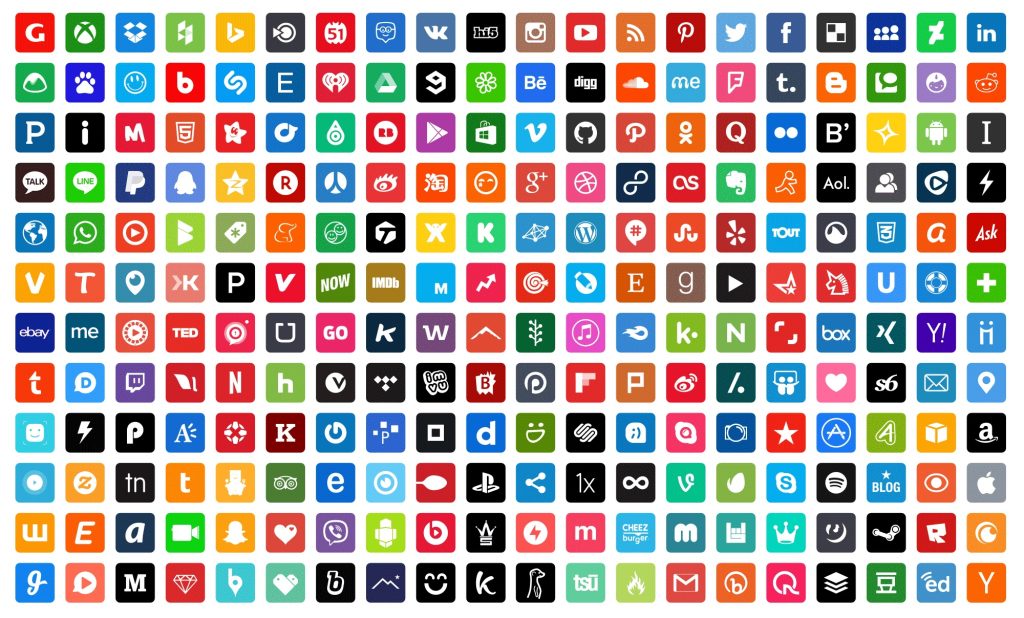 Conclusion in Choosing a Community Platform
It's important to keep all these things in mind when choosing a community platform, but your specific needs might differ depending on what kind of community you want to start and what that community's goals are. 
That's why creators need tailored platforms now more than ever, and that's why Nas is building our own platform, specifically made with hosts in mind. When you choose to host with Nas, you're not just getting a tailor-made platform; you're getting access to resources only Nas Academy can offer. 
Those resources include learning materials and pdfs that are made specifically for hosts, access to live streams with industry experts, discounted classes from Nas Academy, and if you choose, a community manager to help keep things running smoothly. 
There's never been a better time to start building your own community, and there's never been a better platform than Nas.io to do it on.