When we decided to migrate our Nas Academy classes to Nas.io Communities and launch our Nas Academy Web3 Community, we knew it was a chance to push Nas.io features to the limit.
The Web3 Community launched just two weeks ago, and this is how we've used our platform's features to give our members the best community experience on the Internet.
As a platform for education, we knew our classes would play a large part in our new community and migrated our classes from Nas Academy to the Nas Academy Web3 Community using our native course builder.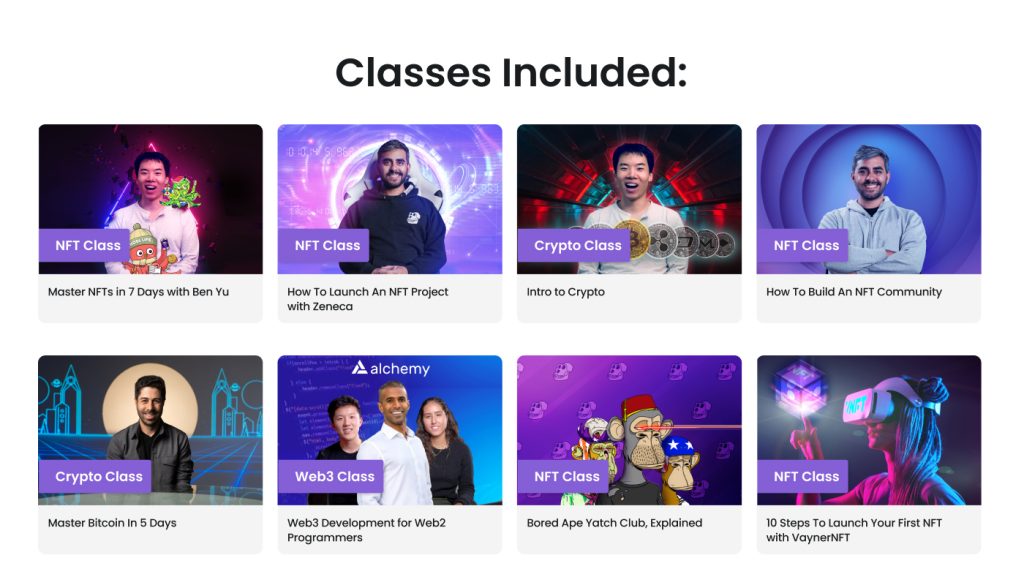 Each month we select one of our classes to be the Featured Course of the Month. The creator behind the class is gives a talk on the last week of their featured month in a Creator Meetup session, where you get to chat to them, participate in a Q&A, and hear from them firsthand. The creator for August is Rockwell Shah, who teaches Master Bitcoin in 5 Days. September's Featured Class will be Zeneca's How to Launch an NFT Project.
All-New Events
We've upgraded our live sessions, launch parties, and graduations with our events managing tool. Now we're hosting more interactive live sessions for you to enjoy, including talks with some of the most brilliant minds in Web3.
In the two weeks since launch, we've facilitated one live event with Bitcoin expert Candyce Costa. She gave a talk on Bitcoin and facilitated a community Q&A.
Other events we're hosting include:
Community Huddle, hosted by our fabulous community manager, Asher
Fireside Chats with Web3 experts
Spotlight Sessions where community members get to present their work
Monthly Creator Meetups where you get to meet the creators behind the classes and discuss everything Web3
Upcoming Creator Meetups will feature Rockwell Shah and Zeneca.
Everything on One Page 
Our landing page is where you'll find all the information you need to get started. We also feature upcoming events, a space to talk to our community manager, a library of resources, and access to our Discord chat.