Connect with your followers like never before 
Being a content creator is an incredible career path with so many opportunities. But social media platforms just aren't big enough anymore. Think about being at the mercy of the algorithm. Finding success on one platform but not the others. Dealing with trolls that comment and slowly wear away at you, but never follow. 
And what if the platform crashed and you lost everything? 
Enter Nas.io
Nas.io gives you the tools you need to engage with and grow your audiences like never before — and you control all of it. You have the tools to build a community around your content that doesn't rely on changing algorithms. And if your platform crashes, you won't lose your community — because it'll be safe with us.
You don't even have to migrate. All you have to do is overlay Nas.io with the platforms you already know and love. 
A Community Around Your Content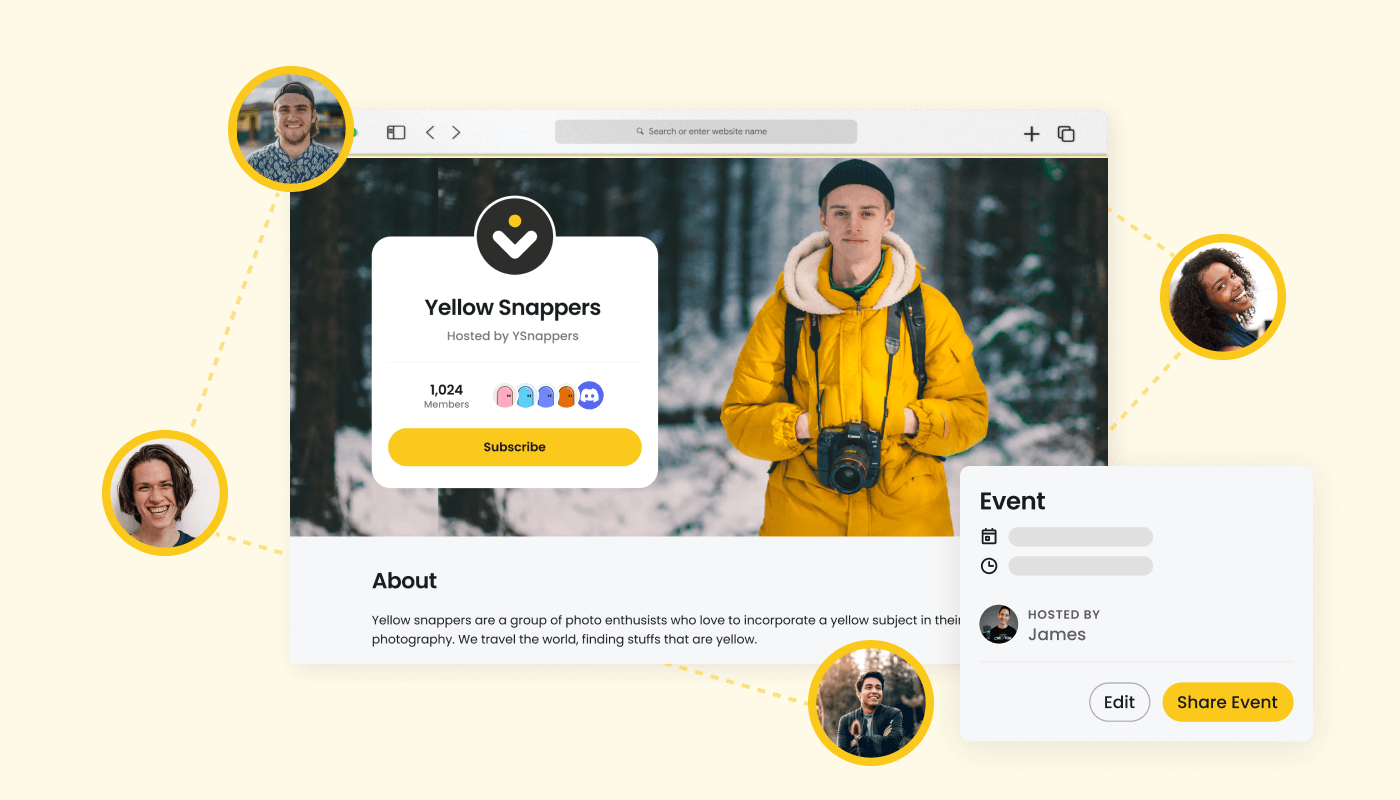 Build a real community around your content creation. Your followers are your community – you just need better ways to engage with them. 
Create a place your community can call home. Your landing page has everything you need for your members – veteran and new. Create a welcome message, organize upcoming events, and place all relevant information here so it's easy to find. If you have any announcements you need to make, here's the place to put them. 
And they'll know exactly what you're about, because you'll have full customization of your page. Bring your vision to life with customization of your logo, color palette, brand voice, URL, and so much more. 
Scale Your Community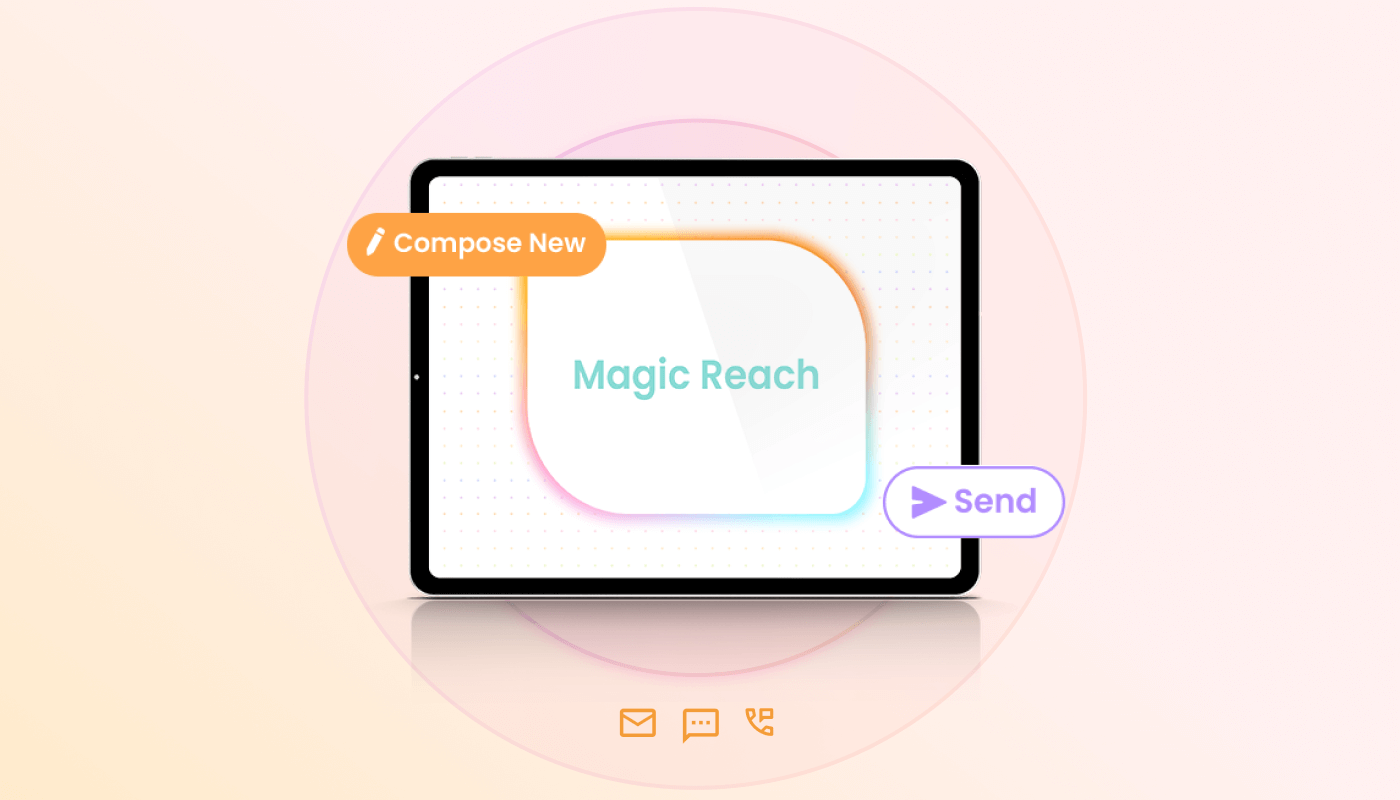 Unlike social media, Nas.io is designed to scale your community using its native tools. You'll get full access to our incredible native product Magic Reach, a tool designed to reach your community members using the apps they like to use.  
Engage Like Never Before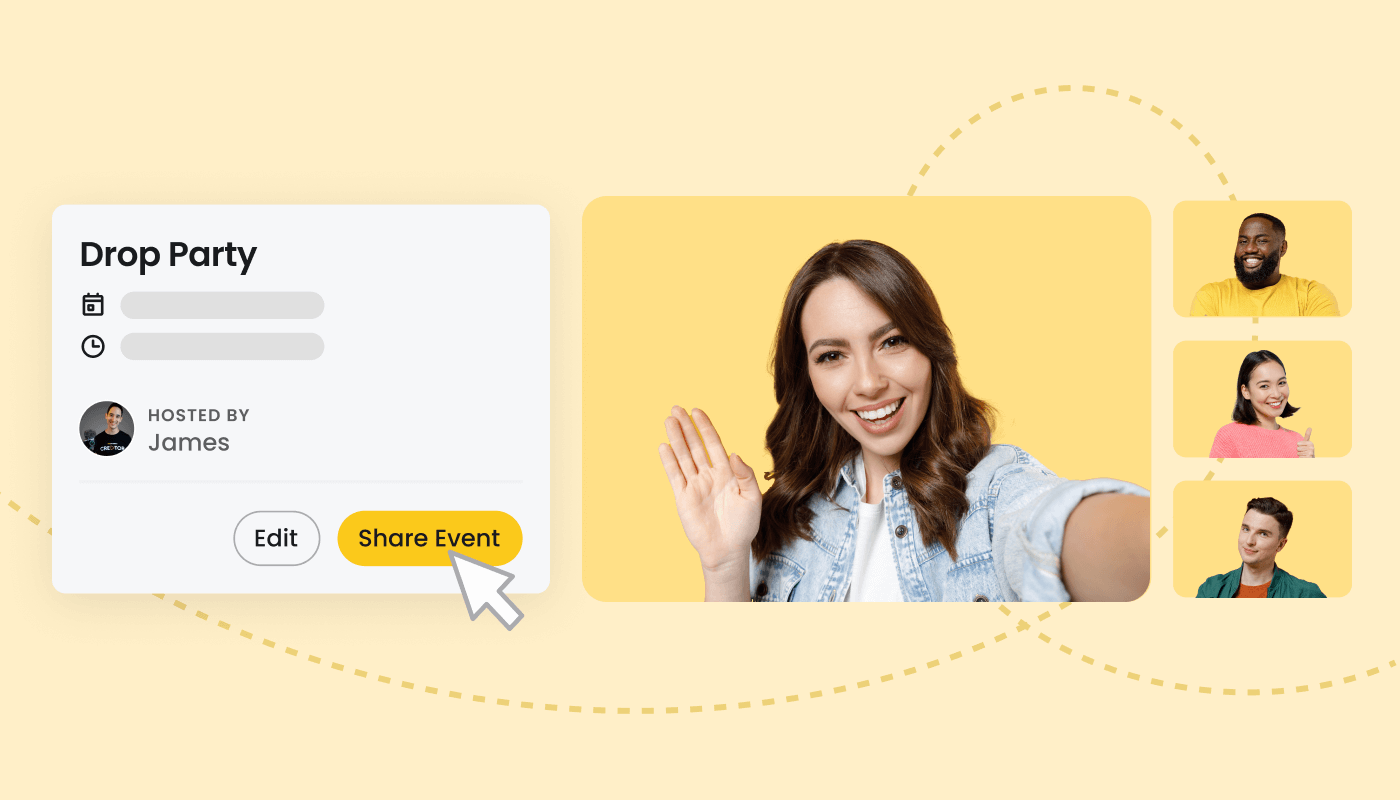 Meet your community face-to-face with all-new ways to manage and host events. Connect with your followers with live streams and special events that add value and skyrocket your engagement. 
New Ways to Create Content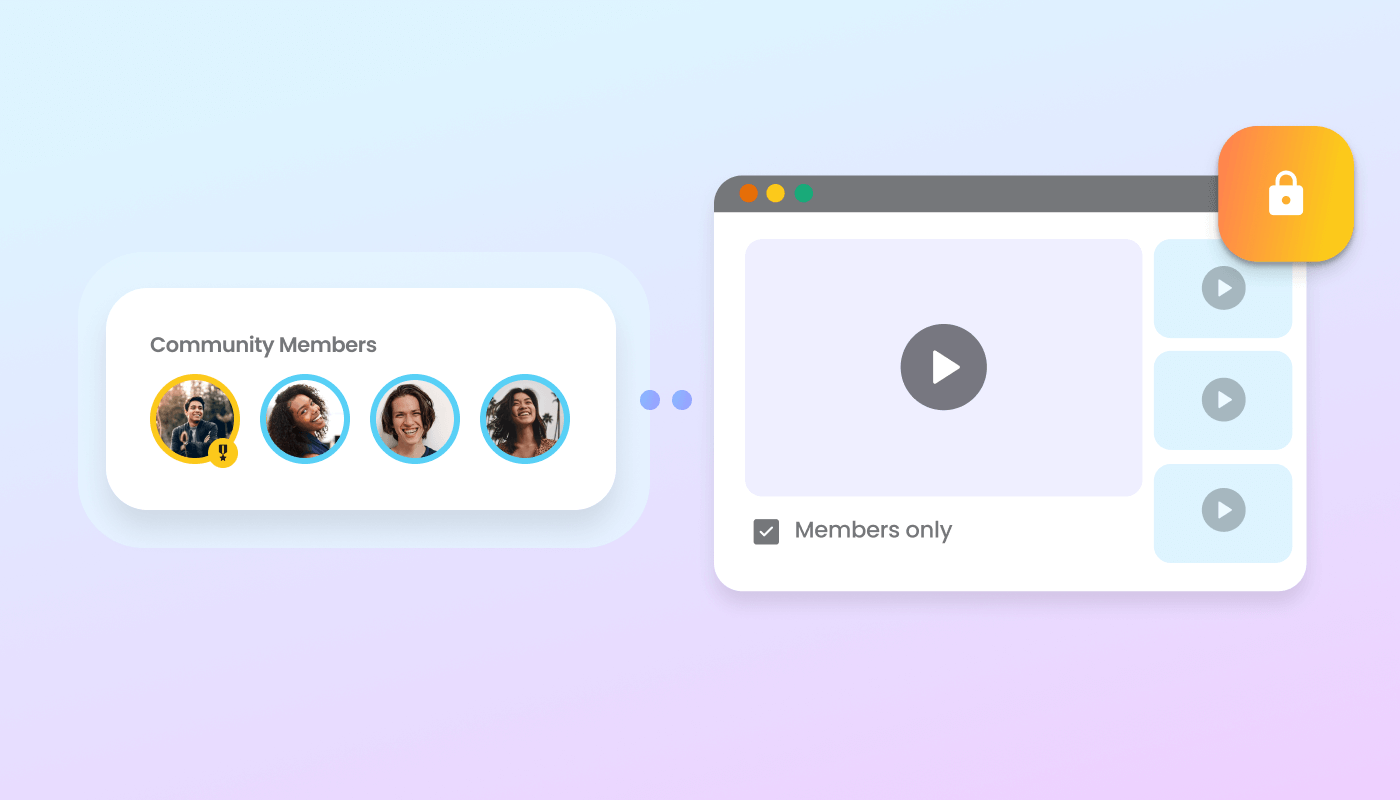 Imagine your followers getting exclusive access to content created by you. Create videos and content just for your community members to facilitate trust and build that community spirit. Give your community opportunities to engage with each other and form connections that will last a lifetime. 
Chat Integrations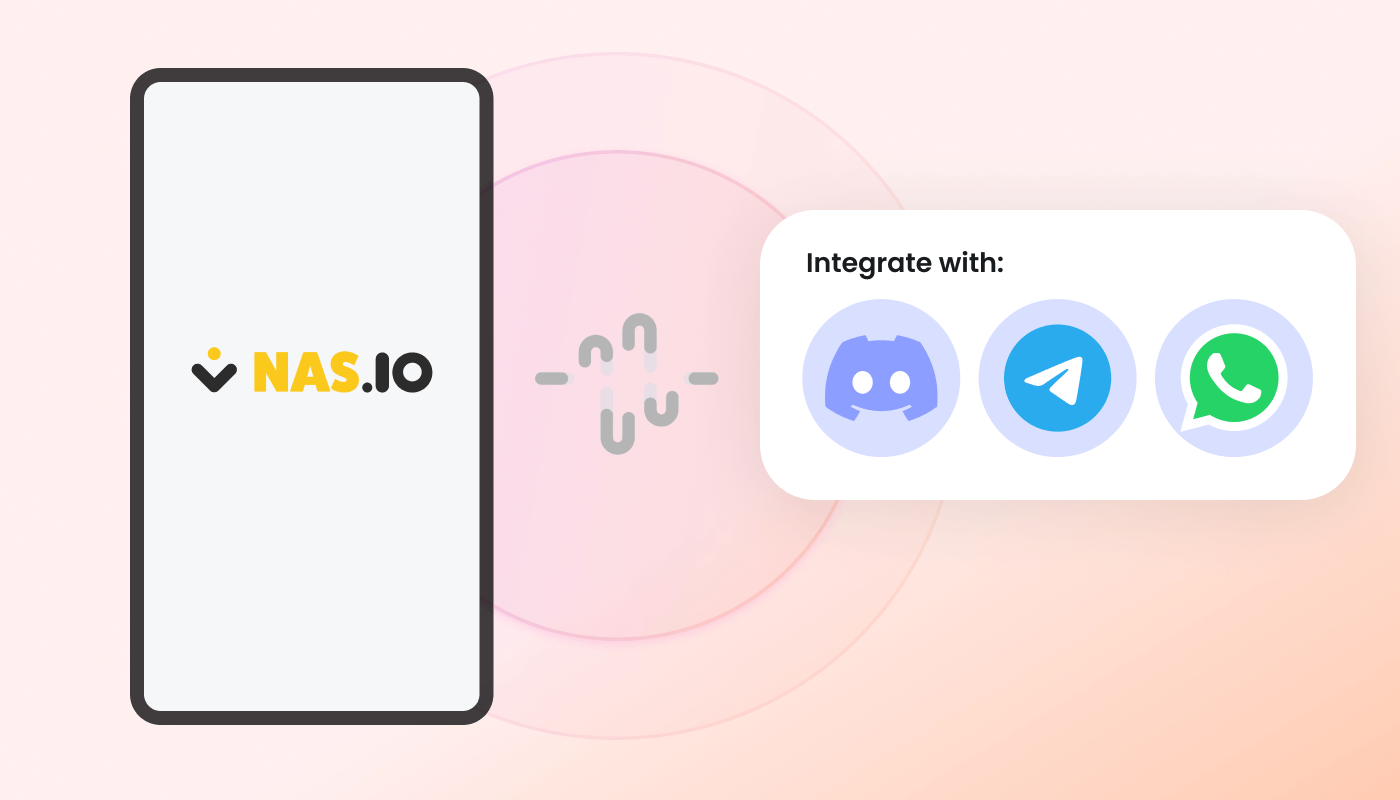 Pick the chat platform of your choice because we integrate with all the major apps out there. Our integration means that you can do things with these apps that have never been possible before. Think creating events on WhatsApp, or processing payments on Discord. No matter the platform you choose, your community management will be a breeze.