A huge part of hosting a successful community online is hosting successful events. But once you've sorted out the specifics for your event – how do you get people on board to buy tickets? Not only this, but how do you market it enough so people actually show up? 
This beginner's guide is going to walk you through 6 marketing tips to help you get started.
Begin your community today and easily host and market events with Nas.io
---
Marking your community event means first: picking the right platform. While you want to make sure you are directly marketing within your community platform and engaging with your community members – you also want to engage them outside of the platform too on social media.
This way, you get optimal opportunity to be seen by your members – as well as entice outside audiences to join your community. Some main social media platforms that are best for promoting events are Facebook, LinkedIn and Twitter (especially if your audience is more on the professional side).
How to market your community event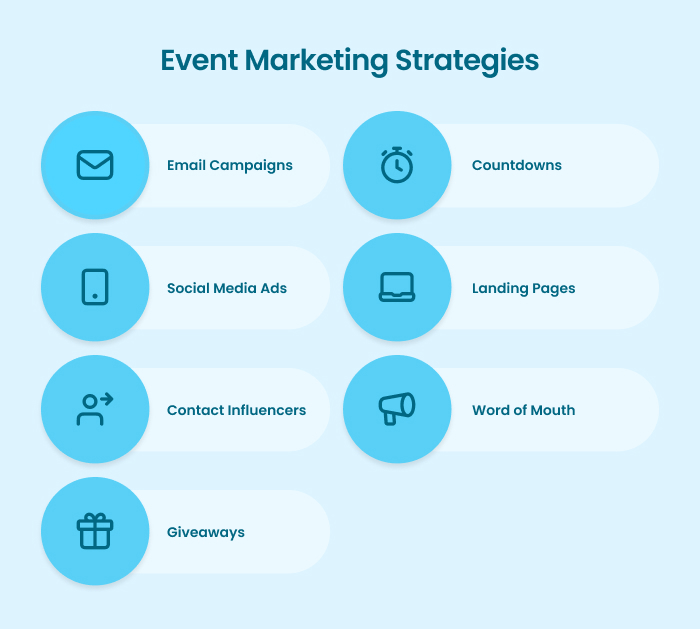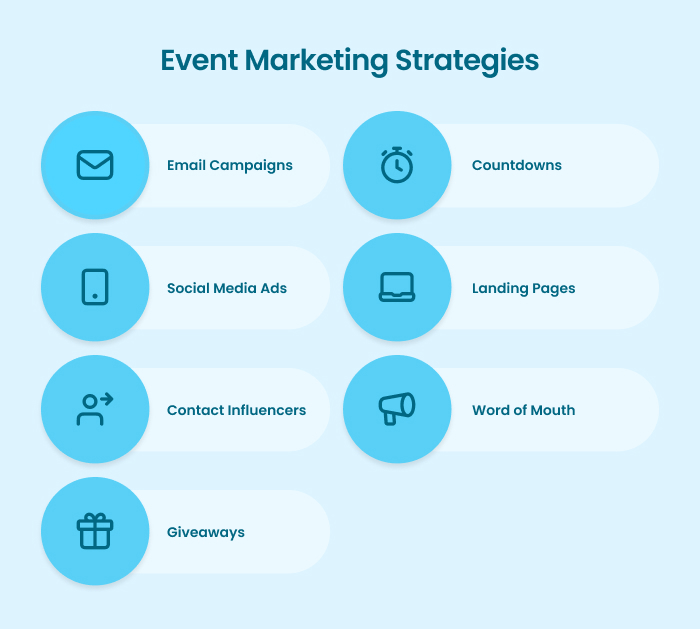 Use email nurturing campaigns
It's one thing to use email marketing to send out emails or reminders about your event to drive sales – but never underestimate the power of an honest, value-adding email campaign. 
In fact, one of the most effective ways of generating sales for your future event is to create an email nurturing campaign. 
In other words: provide value from the beginning and get people excited about the topic.
Email nurturing campaigns are sequences of emails that share pure value and information. They walk your readers through a topic of discussion, which is then followed by a hard-selling email at the end to promote your event. It warms your audience up to the idea and sees if it sparks their interest before they commit to investing in tickets. 
So how early should you start? 
It's recommended to start spacing out your emails and marketing campaigns in general. Start about 16-20 weeks in advance to remind people to save the date, then about 3 months in advance begin selling.
Once you start selling, you can start sending emails with discounts, early-bird admissions and more to encourage people to sign up. 
Here are some beginner tips when writing email campaigns: 
Space them out over time

: Don't send emails all in one week and overwhelm your audiences inbox. Space them out tastefully, and order the topics logically. 

Use interesting subject lines:

Create subject lines that stand out and don't include common

"Spam" triggering words

. This way, your audience will know they're legit and they will pop up in their personal inbox rather than their spam folder.

Personalizate and segment:

Write emails and subject lines that address people by names, cities, or past participation in your events. Don't mention past events in the email to a group of people who never attended them – segment and personalize them. After all, the simple act of adding a name or personalized city to an email subject line can

increase open rates by 20%

.

Countdowns to create urgency
You know how you feel in those five seconds before the New Year hits? 
The clock is ticking, your excitement grows, and you are eagerly waiting for that countdown to hit one and for the clock to strike 12.
This method of "the countdown" is a common marketing tactic to increase urgency and excitement in an audience's mind. After all, counting backwards helps give our brain a reference point for action. 
Do this through social media posts, stories, and even emails and highlight urgency using the countdown effect. Write "1 week left!" or "limited seats!" to drive interest in your content and let them know how long they have to decide. 
Keep in mind that people often need to see something 7 times before investing if they've never seen your brand before. So if you're trying to extend your reach beyond just your inner community, give yourself time to plant a seed in their brain – and encourage it to grow with your marketing materials later on. 
Social media ads
Depending on your community budget and goals, you might want to invest in some paid ads so that the event appears on your users' social media feed and search results. 
First, let's understand the difference between paid ads and organic content on social media:
Organic content: Content that is created and posted by you in your feed or your story that gets shared by people and the algorithm naturally. No strings are pulled to get your content up front and center.
Paid ads: Content that you pay to share. When you create a paid ad, you pay the social media platform to boost your post's presence according to the algorithm and your target audience. Then, it's shared to people's feeds with the label "Sponsored". In paid ads, it seems more serious and pushy but it gets more eyes. Strings are pulled to get it up front and center. 
Oftentimes, paid ads are effective when pairing them with the "countdown" effect, displaying how many days or spots are left. However, it's important to be honest when making urgent claims, and not to say "limited" when it's really not. This breaks trust between you and your community for future events. 
It's actually recommended by many marketing professionals to begin paid ads earlier on in your marketing journey so you can get as much data as possible to recreate ads, and take note for future events. Especially when your audience has grown to include multiple different demographics, this data helps you understand where the interest is – and where your sales are really coming from. 
Create a landing page
Create an easy events page on Facebook or some sort of landing page on a website builder that lets you display all of the information people need to know about the event. Where to sign up, what time, etc. Also include any giveaways or special incentives to help hype your event up.
The key to selling your event is making it as easy as possible for people to sign up for.
The minute someone has to spend too long trying to understand what the event is about, where to get tickets, or what day it is – you've already lost a potential customer. 
Remember: the simpler the better.
Get influencers or well-known businesses involved 
Social proof is a strong influencer. If you want people to trust your event is going to be worth the time and the money, see if some of your fellow influencers will help spread the word – or even get involved in the event itself!
When hosting an event, try inviting guest-speakers who are thought leaders or experts in the space to add onto the conversation. Either that, or collaborate with other businesses that are well-known and admired in the space to make it more enticing for people to join. 
Having this sort of social proof is gold when it comes to marketing the event. Highlight any special members and show people what they're missing!
 Get people to share the event
On the topic of social proof, word of mouth is extremely powerful when it comes to getting people to invest in your event, product or brand. After all, it's been proven that 92% of people will buy based on family/friends over a brand. 
But how do you actually get people talking about your brand or event?
Some ideas include prompting people once signing up to share a graphic you've created and sent to them, encouraging them to use a branded hashtag, post photo of their ticket, share a selfie with a branded filter advertising that they're an attendee –anything!
But here's what will make it even better: turning it into an exchange of value. 
Just like brands normally pay influencers to talk about their brand, we have to offer something of value in return in order for people to be incentivized to actually talk about us! 
An example of this could be if they share a graphic, they'll be entered to win a gift card, discount code, free tickets etc. The key is getting to know your audience, what they value, and what would incentivize them to spread the word about your brand and event.
Then, let social proof do its magic!
Host a giveaway
An initial incentive to get people to sign up for your event is if there's an extra incentive attached to it. 
This could be hosting a gift-card giveaway to all of the attendees, discounts for future events – or even Different grouping of ticket offerings. For example, you could offer 
Early bird discounts for less money

Limited VIP ticket contest where you get an exclusive Q&A afterwards,

Group bundles to get a group of tickets at a discounted price.
The possibilities for this are endless! And if you're hosting a Web3 style community event, you could invest in a cool plug-in for your events, like Kickback. This is an app that helps solve the issue of people signing up for your events, and then bailing – as well as incentivizing people to join in the first place.
Kickback lets members reserve a spot at an event and pay crypto for it. All of the crypto is put in a pool, and whoever shows up gets their ETH back – along with a share of the pool that belongs to those who didn't show up!. 
It becomes a great way of incentivizing engagement, encouraging people to sign up, and actually getting them to attend. It also rewards the people who are most active and invested in your brand – which in turn, makes them more likely to attend your next event.
Host your community events in-platform with Nas.io
If you're ready to grow your community and host epic events for free, Nas.io is the perfect place to begin. 
Nas.io lets you build your community, integrate with all the event apps that you might need from Eventbrite to Zoom at no cost for beginners. This is becoming the #1 place for community managers to grow their circle, deepen connection and create learning opportunities for their members. 
Whether your want to start a community for fashion, sports, writing, Web3, NFTs – anything – this is the place to do it. 
Reach out to our incredible support team and learn how to start your own community today. 
We'll be there to help from Day 1.